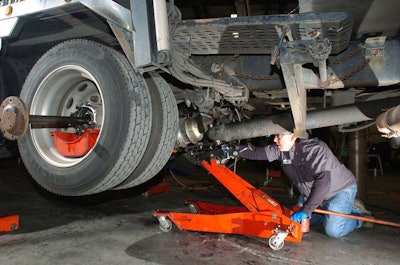 Navistar on Monday announced a program that would partner members of its dealer network with technical schools to develop the next generation of diesel technicians.
Through the Navistar Service Essentials Program, Navistar President of Truck and Parts Michael Cancelliere says the Lisle, Ill.-truck maker will provide software and other solutions to enhance the technical learning experience and help schools attract additional students.
"We believe that students benefit the most when their technical schools have partnerships in place with dealers who are focused on driving Uptime every day," Cancelliere says. "That's why Navistar, our dealers and technical schools are establishing a three-way partnership committed to back up this new program with real-world, practical experience. This approach will accelerate progress and put more students on a path to enter this vibrant and essential technology profession."
The program's offerings include an array of interactive training courses and software solutions that cover engine diagnostics, vehicle health reports, electrical systems and control module programming. The program also provides access to informational tools related to parts and service.