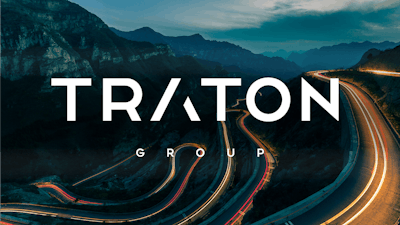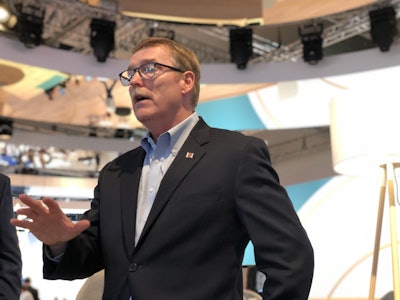 During a press gathering at IAA 2018 in Hannover, Germany, Navistar executives updated the company's position within Traton Group, Volkswagen Truck & Bus's alliance group formed earlier this summer that includes subsidiary companies and joint venture partnerships.
Two years ago, VW purchased more than 16 percent of Navistar's shares and gained two board seats. In addition, the two companies entered what would become the first joint venture for the Traton Group aimed at creating cooperative alliances, leveraging scale for raw materials and components, global expansion and elevating brand performance for companies across the group. VW since has increased its investment in Navistar stock to 17 percent.
"The purpose of the procurement joint venture is to provide us and them access to scale," said Troy Clarke, Navistar president, chairman and CEO. "When you put our volumes together, it becomes a very sizable procurement enterprise."
The JV also allows Navistar and alliance partners to license technology and the opportunity to participate in new technology development.
"We are on path with the synergies that we publicized back when we announced the [procurement joint venture]," said Walter Borst, Navistar chief financial officer. "We said we would have $500 million in cumulative synergies in five years… I'm happy to say that a year and half year in we are on track. In 2018, it already is making a positive impact to our bottom line."
Just before IAA 2018, Traton Group announced its second OEM relationship when it signed a joint venture with Hino Trucks and now have a stake in Chinese truck manufacturer Sinotruk.
"The opportunities are more significant than what we originally thought," said Borst in terms of technology sharing and future product development that includes powertrain integration with Traton family members by 2021.
"Starting in 2020 and going forward, you will see more integration of our product with offerings you see [from other alliance partners]," said Friedrich Baumann, senior vice president of strategy and planning.