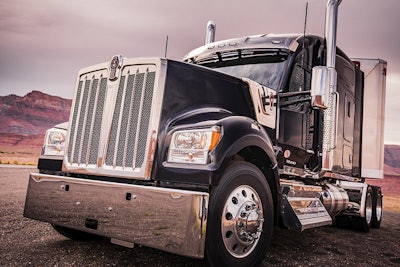 Kenworth's new W990 tractor, unveiled in September, is now available for order, the company announced last week.
The W990 is available in day cab, 40-inch flat top and both 52-inch and 76-inch mid-roof sleeper configurations. The W990 comes standard with the proprietary Paccar Powertrain, consisting of the PACCAR MX-13 engine rated up to 510-hp and 1,850 lb-ft of torque, 12-speed PACCAR automated transmission and PACCAR 40K tandem rear axles.
See the link below to read more about the W990.