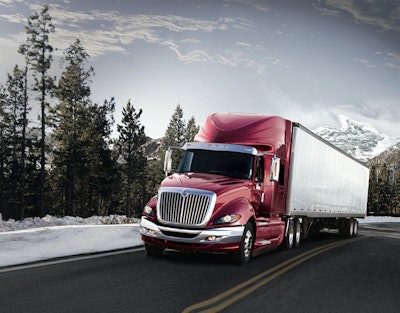 Navistar, parent company of International Trucks, has been ordered by an Ohio-based jury to pay Dutch Maid Logistics, a 150-truck fleet out of Willard, Ohio, at least $1.3 million in damages relating to Navistar's now-defunct MaxxForce engine line.
A Navistar spokesperson said the company is disappointed in the ruling and that Navistar is "reviewing its options" for proceeding.
Attorneys for Dutch Maid say the final settlement could reach upwards of $2 million, once payback for attorney's fees has been calculated. The jury in Licking County, Ohio, common court awarded Dutch Maid $1.025 million in punitive damages and another $275,000 in damages for allegedly concealing MaxxForce engine defects that the company knew existed.
In August 2017, after Navistar was ordered to pay more than $30 million to 400-truck fleet Milan Supply Chain Solutions, the company denied allegations that it hid known defects from customers. Then, the company said in a statement that its engines had undergone millions of miles of testing and that the company was "confident, based on this testing, that the product would perform" properly. It also said it had successfully defended similar lawsuits.
Navistar in March 2016 reached a settlement with the Securities and Exchange Commission for $7.5 million to end a criminal probe into the accusations that it misled investors about the alleged defects of the MaxxForce line.
The company has since discontinued the manufacturing and sale of its MaxxForce engines and revamped its truck and engine lineup. Warrantable claims on the engines spurred billions of dollars in financial losses for the company between 2012 and 2016, though in more recent years the company has turned a profit.
Navistar was the only North American engine maker to opt to pursue exhaust gas recirculation — instead of the DEF-based aftertreatment system — to meet tighter federal emissions standards that took place in 2010. However, it abandoned its EGR-only strategy in 2012 and instead introduced new engines that use exhaust aftertreatment.