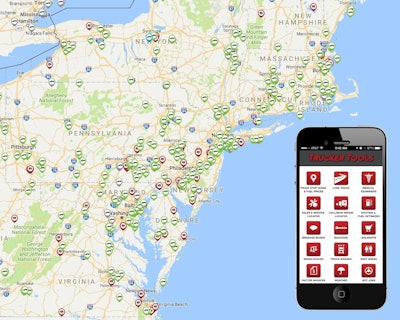 Trucker Tools, a provider of shipment visibility, carrier capacity management and predictive freight-matching applications, announced that Leonard's Express, a Farmington, NY-based transportation services company, has adopted Trucker Tools' Smart Capacity and Load Track products.
Leonard's Express provides asset- and non-asset-based freight transportation and logistics services with a nationwide network of offices and personnel.
"We adopted Trucker Tools because it offered a proven platform to make our brokerage operations more efficient, improve the accuracy and timeliness load tracking, and help solve the problem of 'stale' capacity data that plagues the truckload market," said Troy Wiitanen, vice president of logistics for Leonard's Express.
With Smart Capacity the company will gain a suite of workflows for predictive freight-matching, capacity management, visibility into future available capacity and other broker-carrier collaboration features.
Load Track is a shipment visibility application built on the Trucker Tools Mobile Driver App. The app uses the smart-phone's GPS features to transmit continually updated truck and driver location information over Trucker Tools' secure network.
Wiitanen cited the Trucker Tools Mobile Driver App as a benefit "because it's already on the driver's phone and connected to the system, so engaging current truckers, as well as bringing new capacity on to our network is very efficient. They don't have to download any other apps."
Leonard's Express uses pre-built integration templates Trucker Tools has developed with its TMW Systems software.
"Brokers today cannot sit still, lest they become overwhelmed and left behind by the dramatic technology evolution occurring with unprecedented speed in freight transportation," said Prasad Gollapalli, founder and CEO of Trucker Tools.