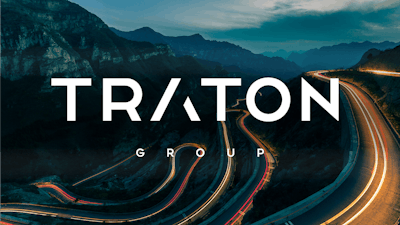 Just shy of one year ago, then-Volkswagen Truck & Bus announced a name change to Traton Group – a move that was largely seen as a precursor for the company becoming a publicly traded entity independent of its Volkswagen parent.
Citing economic conditions, Volkswagen says it will now put such a move on the back burner.
"In the current market environment, Volkswagen Aktiengesellschaft [Wednesday] decided not to continue with the preparation of an IPO of TRATON SE for the time being," the company said via release. "The Board of Management is still aiming for an IPO of the TRATON SE once market conditions improve."
Traton is the umbrella company for MAN, Scania, Volkswagen Caminhões e Ônibus and RIO and owns a nearly 17 percent stake in Navistar, parent company of International Trucks.
While the global automotive market is off to a slow start, the U.S. truck market is fresh off a record 2018. Many OEM build slots are booked solid for 2019 with limited sales slots open for the remainder of the year. That has suppressed order intake this year, a trend that is likely to slog along until boards start opening up again in 2020.
Class 8 orders for the past 12 months have totaled 429,000 units, according to FTR.