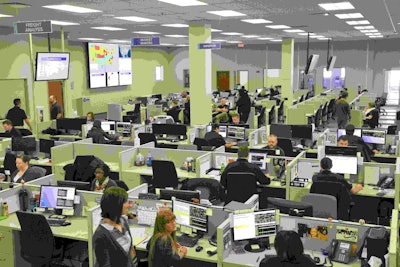 TA Services, the 3PL and brokerage division of PS Logistics, has completed the acquisition of certain assets of Celadon Logistics from Celadon Group.
Celadon Logistics, headquartered in Indianapolis, is a non-asset based brokerage and 3PL provider that offers a full spectrum of non-asset transportation, supply chain, and warehousing solutions across North America. With run rate revenue exceeding $150 million, Celadon Logistics currently operates 4 logistics offices and 11 warehouses across 7 states with over 500 employees.
With the acquisition, TA Services will have revenues totaling over $300 million. The combination expands TA Services' brokerage and 3PL capabilities and provides it with exposure to new customer bases and grows the consolidated company's total addressable markets.
"We look forward to welcoming the entire Celadon Logistics team to our TA family," said Scott Schell, president and chief executive of TA Services, who will lead the merged organization. "Together with Celadon Logistics' experienced team and expanded service offerings, we are positioned to be the one-stop solution for addressing all of our customers' transportation needs."
The businesses will continue to operate separately during the integration process, which is expected to be less than six months. Afterwards, all operations will be branded as TA Services. "The acquisition is beneficial to both Celadon Logistics and TA Services alike," said Jay Frieden, president of Celadon Logistics. "The combined companies will provide career growth and opportunity for all employees, broader service capabilities to customers, and a more extensive freight network for carrier partners."
"This transaction widens our scope of services with additional transportation and warehousing 3PL solutions. As one of the nations' largest flatbed service providers, we will also gain access to over 2,800 dry van and temperature-controlled trucks throughout North America via a long-term capacity solutions partnership with Celadon Trucking," said Brian Barze, chief financial officer of PS Logistics, which is based in Birmingham, Ala.
The acquisition of the assets of Celadon Logistics continues PS Logistics' strategy of partnering with companies and owners within the North American transportation industry. Since 2007, PS Logistics has successfully acquired 16 companies in the transportation sector.