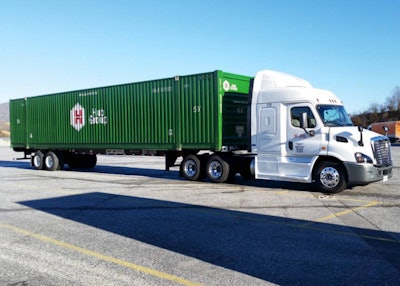 One of the nation's largest fleets has announced a new pay package for its regional drivers.
Hub Group (No. 21 on the CCJ Top 250) will now start regional drivers at 60 cents per mile with the chance to receive annual pay increases. The company says regional truckers driving 2,200-2,400 miles per week can expect to earn $75,000 or more annually.
In addition to the new pay, Hub Group is also offering a $6,000 sign-on bonus, 401k and other benefits.
Drivers must have a valid Class A CDL, be at least 23 years old and have six months of verifiable tractor-trailer experience to apply with Hub Group.