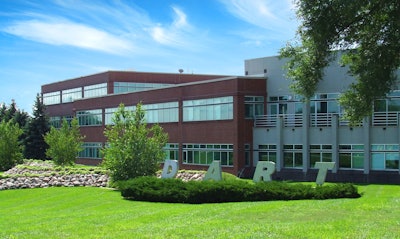 Dart Transit Company, in its 85th year as one of America's largest transportation service providers, has begun a national search for the position of president. Donald G. Oren, who has led Dart Transit Company for over 50 years, is currently serving as chairman and president of the company. Mr. Oren, along with Dart's executive management team, will be overseeing the process of hiring a new president.
"We are focused on the future and seeking to best position our leadership team to meet the challenges ahead and make the most of our opportunities," Oren said. "We are looking forward to our search process for a new president and bringing in fresh viewpoints that will allow Dart to continue to move forward as a market leader and innovator."
In 1934, Dart was started by Earl Oren, Don's father, in St. Paul, Minn. The company, which is now headquartered in Eagan, Minn., has grown through the years to become a fleet comprised of 1,800 owner-operators and company drivers. In addition to its Eagan corporate campus and operating center, Dart has four operating centers which support over-the-road, regional, dedicated and local freight networks.
Dart's dry-van truckload operation ranks in the top 25 on multiple industry lists. In addition to truckload services, Dart offers logistics, warehousing, relay, storage, and intermodal solutions throughout the U.S.
"As an organization, Dart is looking for an established leader, experienced in the truckload industry. Our new president will be responsible for driving and executing strategic decisions that result in controlled growth while adhering to our organization's values," said Oren. "As a family, we are looking forward to working with the new president and our management team in serving the next generation of customer service needs as well as the needs of owner-operators and company drivers. We believe it's best for Dart at this point in time to find a strong leader who can bring an outside perspective and depth of experience into this position."