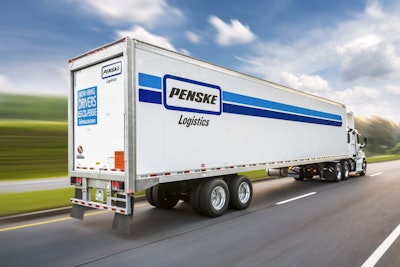 Penske Logistics, one of the largest full-service transportation providers, sent notice to the Indiana Department of Workforce Development that it is permanently shutting down a facility in Fort Wayne, Indiana, due to a local trucking contract termination with a customer.
The shutdown will impact 80 employees, most of whom are truck drivers.
As part of the closure, Penske had to file a statement to comply with the Worker Adjustment and Retraining Notification Act (the "WARN) Act"). The United States labor law requires that most employers with 100 or more employees provide 60 calendar-day advance notification of layoffs.
"This required WARN notice was issued by Penske Logistics in response to a recent local trucking contract termination. As we have extensive trucking operations, Penske Logistics is working to identify other potential employment opportunities for these employees at other locations within the company once this contract concludes July 20."
In response to the announcement, ShipEX, a Salt Lake City-based truckload carrier, sent the following message to CCJ:
"ShipEX is dedicated to helping any drivers that need help, be that to get home, getting a hot meal, or even being employed by ShipEX. Drivers can contact ShipEX's hotline at 385-274-0638.