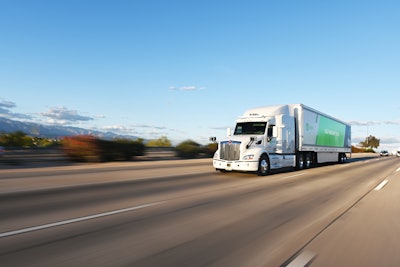 According to Washington-based think tank the Brookings Institution, as many of 25 percent of U.S. jobs are at the mercy of automation.
Last year, a study from the U.C. Berkley Center for Labor Research and Education said autonomous technology could eliminate nearly 300,000 driving jobs, with the greatest impact landing across less-than-truckload and parcel segments that historically have offered drivers the best wages.
I'm bearish on autonomy in trucking. I recognize the tidal wave that is coming but don't think I'll ever, in my lifetime, see a significant number of driving jobs – certainly not to the tune of 300,000 – vaporized.
Those people will still be needed but their roles and scope of their jobs may change, which is why I think getting out in front of this shift is important.
Drivers most resistant to automation will likely be the first to go because they're the least willing to work along side it. But baked into that is another challenge: how do you learn to work with something – or supplement something – that at this point may be a decade or more away?
Tuscon, Ariz.-based Pima Community College and self-driving truck company TuSimple announced Thursday the launch of the first autonomous driving certificate program for truck drivers.
A preemptive strike toward honing a driver's skillset as some of their job functions are automated, the Autonomous Vehicle Driver and Operations Specialist certificate program was designed to prepare individuals for trucking's future jobs like training the autonomous system as test drivers, operating the vehicle in situations where autonomous driving is not suitable and to remotely monitor the system from a command center.
TuSimple and Pima Community College co-developed the curriculum's five classes and requires a Class A Commercial Driver's License prior to enrollment. The courses are: Introduction to Autonomous Vehicles, Industrial Safety, Computer Hardware Components, Electrical Systems I, as well as, Transportation and Traffic Management. In conjunction with the program, TuSimple will prioritize hiring graduates of the certificate program for jobs at its Tucson testing and development center.
Pima Community College Chancellor Lee Lambert says working with TuSimple to develop the Autonomous Vehicle Driver and Operations Specialist certificate program ensures that students will build competencies in multiple areas – from logistics and information technology to automated industrial technology.
"These areas are being transformed by autonomy and drivers will need training in order to interact with autonomous trucks," he says.
It's a way for drivers to hedge their bets on a career path.
The program will first be offered at Pima Community College in September and registration begins in August. Once launched, the curriculum will be available complimentary to other schools interested in offering the same program.
TuSimple Founder, President and Chief Technology Officer Dr. Xiaodi Hou says the coursework aligns with TuSimple's mission to create a safe autonomous driving fleet, adding "an essential aspect of the training program is to ensure that drivers have access to appropriate training for this new technology and employment opportunities."
"The program offers driving professionals a smooth transition into an emerging field that requires different skill sets in addition to existing truck driving knowledge by providing training," he says.
The best way to survive upheaval is to take part in it – an effort of self-preservation that at least creates an opportunity for a soft landing for its participants.
It may take a while to catch on, but I think you'll begin to see more programs like this – programs that teach drivers how they will have to work with technology or be displaced by it – and those willing to learn will thrive when we all come though the other side of this evolution.