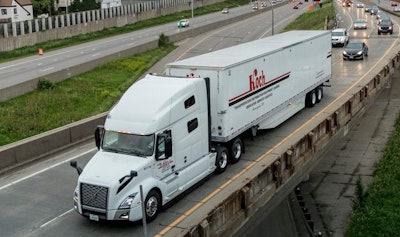 The U.S. Equal Employment Opportunity Commission (EEOC) has filed a lawsuit against Minneapolis-based Stan Koch & Sons Trucking (No. 104 on the CCJ Top 250) over a physical strength test that allegedly discriminates against women.
According to a press release from EEOC, Koch's use of the CRT test, a strength test developed by Cost Reduction Technologies, "discriminates against women because of their sex." EEOC alleges that the test "disproportionately screens out women who are qualified for truck driver positions at Koch."
Koch Trucking said in a statement it received the complaint from EEOC and that it disagrees with EEOC's opinion and it will defend against the allegations.
EEOC says Koch's alleged actions violate Title VII of the Civil Rights Act of 1964, which prohibits workplace discrimination based on gender.
The class action lawsuit seeks relief for women who were fired because they failed the CRT test and an injunction preventing Koch from continuing to use the test.
"Employers cannot use a test that disproportionately excludes women unless they have proof that the test is actually related to one's ability to do the job," said Julianne Bowman, the EEOC's district director in Chicago.