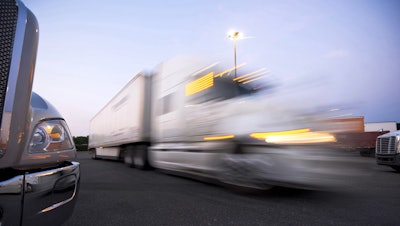 Shippers and logistics providers are increasingly looking at ways to automate manual processes and eliminate human error. Silos between freight systems often require users to leave their transportation management system (TMS) or enterprise resource planning (ERP) system to secure quotes, and then manually enter those details back into their system of record.
To help automate the full shipment lifecycle, freight visibility provider project44 announced the addition of a new truckload tendering capability to its Advanced Visibility Platform.
With the new capability, shippers and logistics providers can automatically request truckload shipment quotes directly from their TMS, ERP or other system of record. After viewing quotes, they can tender a shipment to carriers without needing to login to a separate interface. Data on the shipment can also be directly entered into the carrier's system of record after their quote is accepted.
With this capability project44 says its customers no longer need to enter the same data into multiple systems or marketplaces to increase operational efficiency for shippers and carriers.
"Our new tendering capability once again demonstrates that project44 has been built from the ground up to deliver shippers, logistics service providers and carriers end-to-end visibility on and automation of all their key shipping processes," said project44 Chief Strategy Officer Mike Reed.