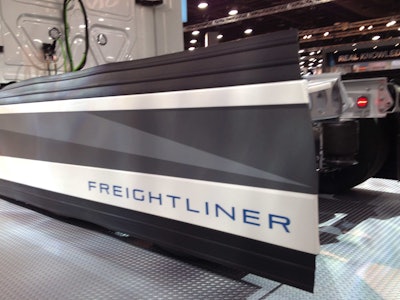 Citing supply disruptions "that will soon impact our production operations" due to COVID-19 coronavirus outbreak, Daimler Trucks North America (DTNA) said in a statement emailed to CCJ Tuesday afternoon that it would begin winding down operations at several facilities in North America for the next 12 days.
Affected manufacturing plants include Mt. Holly Truck Plant and Cleveland Truck Plant in North Carolina; Gaffney Truck Plant in South Carolina; Portland Truck Plant in Oregon; and Saltillo Truck Plant and Santiago Truck Plant in Mexico.

Click here to view our full coverage of the coronavirus' impact on the trucking industry from the leading industry publications of Commercial Carrier Journal, Overdrive, Truckers News and Trucks, Parts, Service.
"There will be limited operations at each plant location during this period, as we will continue to provide full support of our aftermarket operations to ensure our parts distribution centers continue to run smoothly and fulfill their crucial role helping to keep critical infrastructure running," DTNA said in its statement.
The company expects to return to normal production on Monday, April 6 in the U.S and April 14 in Mexico.
DTNA was the last Class 8 truck maker forced to alter production plans. Paccar earlier Tuesday announced its intention to suspend truck and engine production at its factories worldwide for more than two weeks. Navistar, announced Monday the suspension for two weeks production at its Springfield, Ohio plant, and Mack Trucks and Volvo Trucks North America each Friday morning announced they were shutting down facilities in Macungie, Pennsylvania, Dublin, Virginia or Hagerstown, Maryland through this Friday.