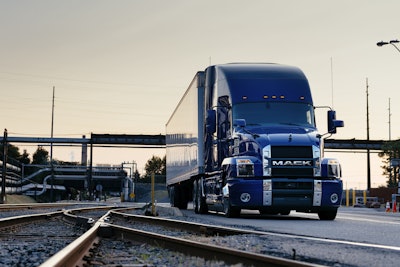 Trucking news and briefs for Wednesday, April 1, 2020:
Mack launches special financing options during coronavirus pandemic
The truck financing arm of Mack Trucks, Mack Financial Services, is offering four finance options to help truck buyers during the COVID-19 pandemic. The programs are available until June 30.
Each of the four new programs extend the first payment date for qualified buyers. Programs are for model year 2019 and 2020 Mack Anthem, Pinnacle, Granite, LR and TerraPro models. All four programs include an engine plan and Exhaust Aftertreatment (EATS) purchased coverage, competitive financing rates and flexible payment options.
The Let's Deliver Finance Program is for Mack Anthem and Pinnacle day cab models and extends the first payment for 60 days.
The Fully Loaded Highway Sleeper Finance Program is for Anthem and Pinnacle sleeper models and extends the first payment by 60 days.
For the Granite model, MFS is offering the Let's Build America Finance Program, which extends the first payment for 90 days.
Finally, the Trash into Cash Finance Program is for Mack buyers in the refuse segment looking to buy an LR or TerraPro. The program extends the first payment 90 days and also includes a chassis purchased coverage, in addition to the engine and EATS coverage.