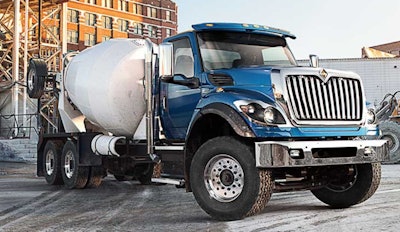 Trucking news and briefs for Monday, May 4, 2020:
FMCSA fully launches crash fault dispute program for CSA
The Federal Motor Carrier Safety Administration, in a notice published on its website Friday, announced it is fully launching its Crash Preventability Determination Program that allows carriers to submit crashes for review to potentially have them removed from their CSA scores.
Under the program, carriers can submit a request for data review (RDR) through FMCSA's DataQ's website with a police accident report and other supporting documentation to have the crash removed from the carrier's CSA score if it is deemed non-preventable. Submitters are encouraged to present police reports, dash cam videos, insurance reports and other evidence.
FMCSA is will review the following crash types that occurred on or after Aug. 1, 2019:
When a truck was struck in the rear
When a truck is hit by a motorist going the wrong direction or making a U-turn or illegal turn
When a truck is hit while legally stopped or parked
When a truck is hit by a driver under the influence
When a truck is hit by a driver who fell asleep, was distracted or had a medical issue
When a truck is hit by cargo, equipment or debris
When a truck hits an animal
When a truck hits an individual attempting suicide
When a truck is involved in a rare or unusual crash type, such as being struck by an airplane or skydiver
Steer axle issue prompts recall of approximately 130 International trucks
Navistar is recalling approximately 130 model year 2019 International HV and International WorkStar severe-duty trucks equipped with certain steer axles that may not be properly lubricated, according to documents from the National Highway Traffic Safety Administration.
The affected trucks are equipped with Meritor MX-14-120 EVO steer axles, the notice says. Insufficient lubrication of the axle could cause damage to the wheel end bearings, which could result in the wheel separating from the axle.
Navistar will notify owners of affected trucks, and dealers will inspect the steer axle hubs for proper fluid level and repair any damaged wheel end components and spindles. Owners can contact Navistar customer service at 1-800-448-7825 with recall number 20503. NHTSA's recall number is 20V-229.
CVSA creates online resource of COVID-19 emergency declarations
The Commercial Vehicle Safety Alliance has put together an online resource to help truckers and others in the industry find active emergency declaration information for anywhere in North America.
The repository, available here, allows users to sort by country, state and/or authority, allowing them to see which jurisdictions have temporarily relaxed regulations and issued exemptions.
CVSA says the website is meant to be a "reliable 'one-stop shop' for emergency information, resulting in improved movement of critical relief supplies during national, regional and local emergencies."