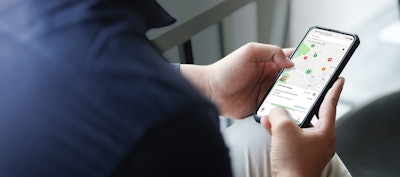 Amid a global health crisis, more fleet management duties are being handled remotely and rely on remote access to information systems. New technologies announced this past week show motor carriers and freight brokers have more options to boost their online presence and mobility systems to differentiate their companies in the minds of customers and employees.
More portals, please
McLeod Software announced that it has re-engineered several web access portals for its LoadMaster Enterprise and PowerBroker software systems with the release of its 20.2 version.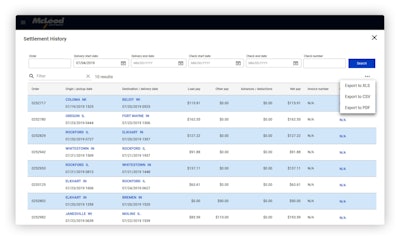 A new Customer Portal allows a carrier or freight broker to provide its customers with secure real-time access to order and load information, download and retrieve document images and view available orders on a map with plotted mobile communications positions.
McLeod also has a new Location Portal used by carriers and brokers to give shippers added visibility to loads bound for a specific location, such as a warehouse or terminal.
To offer drivers a better work experience, carriers now have a Driver Portal option for the LoadMaster dispatch system. Drivers can get a secure login to access settlement and pay information, and LoadMaster's Driver Choice module allows carriers to give drivers choices in prematched loads.
Freight brokers using PowerBroker have a new Carrier Portal to offer their carrier partners access to load offers and current load information. Carriers have secure access to available and delivered loads to provide tracking, trip documents and call-in information.
PowerBroker also has a new API-based Digital Freight Matching service to retrieve qualified carriers and loads, book carriers on loads and make counteroffers through integrated third-party capacity systems.
McLeod also has enhanced its electronic data interchange (EDI) modules to interact with applications that use other format types such as XML or JSON to integrate with a wider range of systems, customers and vendor partners.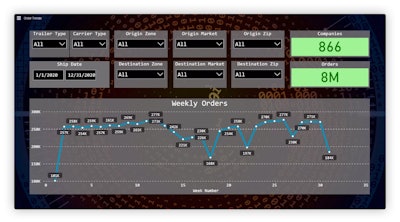 Also, McLeod's Factoring Company Portal is a tool that can be used by brokers and carriers that work with factoring companies to help find the status of movements and reduce calls.
Market Insight 2.0
McLeod Software also announced MPact, a next-generation view of data in the vendor's Market Insight, a private decision-making domain and marketplace available to McLeod Software customers using LoadMaster or PowerBroker.
MPact collects data from participating McLeod Software customers daily to deliver pricing, market and lane insights. The MPact analysis highlights key decision indices with trending tools designed to help users make pricing decisions.
Precision GPS
Verizon Connect's Spotlight App for its Reveal fleet management platform is designed to give fleet managers a live map view of vehicles with a search function to find specific vehicles and drivers. Users can establish real-time alerts to manage driver behavior.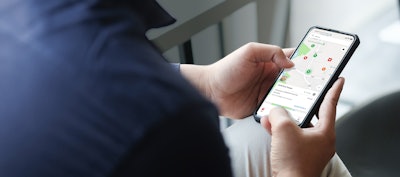 Its parent company, Verizon, has launched a hyper-precision location technology that could usher in a new era of GPS solutions for fleets. Hyper Precise Location with Real Time Kinematics (RTK) provides location accuracy within one to two centimeters on the Verizon network.
Verizon has built and deployed RTK reference stations nationwide to provide pinpoint-level accuracy to RTK-compatible Internet of Things devices. RTK also will support emerging technologies that depend on high-level location accuracy, such as delivery drones and customer-approved location data for first responders during emergencies.
Other use cases for RTK technology include robotics at distribution centers and autonomous technologies when paired with Verizon's 5G Ultra Wideband network and 5G Edge.
Driver retention portal
Professional Driver Agency (PDA), a driver retention and data company, released its Retention Analytics and Monitoring Portal (RAMP) designed to help carriers track retention data, identify which drivers are having issues and monitor fleetwide trends.
"PDA provides individual touch points with drivers and records the data, and RAMP will now streamline that data so carriers can see the drivers who have concerns, resolve those concerns if possible and keep their drivers behind the wheel," said Scott Dismuke, director of operations for PDA.
Dismuke said RAMP also helps carriers break down their data by fleetwide trends and by division or terminal.