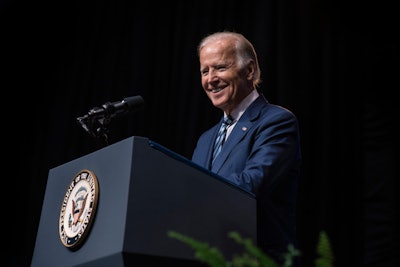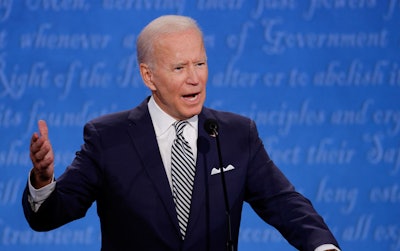 The long and winding road to the U.S. presidential election is almost over. Maybe?
Congress will meet Wednesday afternoon to formally count Electoral College votes – a race to 270, which President-Elect Joe Biden currently leads 306 to President Donald Trump's 232.
Those results are contested to various degrees and have been the focal point of dozens of lawsuits to-date. Another assault on the validity of those tallies will likely kick off Wednesday as handfuls of state lawmakers have already said they plan to launch objections.
So, how did we get here?
If you glance over all the back-and-forth from Facebook friends and boil out skewed perceptions by conservative or liberal media (whichever you believe is the case), it's actually pretty interesting. And, of course, it all funnels pretty heavily through transportation.
The Trump/Biden clash for months was hyped like a heavyweight title fight. Not what passes for boxing today — like a real fight from the 70s, 80s and early 90s. For the most part, it delivered.
November's election turnout – more than 159 million – was the largest voter turnout in U.S. history and even though a runner-up in 2020, President Trump's 74.2 million votes would have won the popular vote in every other U.S. presidential election.
The coronavirus pandemic caused a spike in the number of absentee ballots cast – roughly doubling the percentage of mailed in votes over the 2018 and 2016 general elections, according to Pew Research.
The Postal Service, with help from its contracted haulers, delivered more than 135 million ballots, including blank ballots delivered from election officials to voters and completed ballots returning from voters to election officials.
Postmaster General Louis DeJoy said 99.89% of identified ballots mailed after Sept. 4 were delivered within seven days, consistent with the Postal Service's recommendation to voters, adding "the overwhelming majority of ballots" were delivered far quicker. Based on internal processing scores, 97.9% of ballots mailed from voters to election officials were delivered within three days, and 99.7% delivered within five days.
The average delivery time for First-Class Mail – the class by which nearly all ballots from voters are mailed – was 2.5 days in October, but ballots generally traveled faster, according to USPS. On average, the Postal Service delivered ballots from election officials to voters in 2.1 days and ballots from voters to election officials in 1.6 days.
Wednesday's official count will bring some finality to who will be the leader of the free world for the next four years, even if those results are viewed tainted – or flat out wrong – by some of the general public.
On deck: Figuring out who will be the next Secretary of Transportation, and maybe finding a full-time administrator of the Federal Motor Carrier Safety Administration – a position that has been filled on an interim basis by two different deputy administrators since Ray Martinez left office in late 2019.