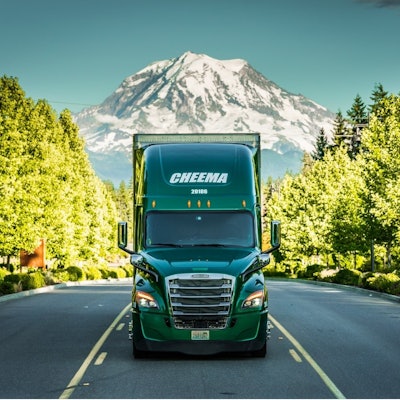 Cheema Logistics, a subsidiary of asset-based carrier Cheema Freightlines, on Tuesday acquired the assets and operations of Missoula, Montana-based third-party logistics company Walker Logistics. Terms of this transaction were not disclosed.
Cheema Freightlines and Cheema Logistics Founder and CEO Harman Cheema said he expects the acquisition to further bolster his company's footprint in the logistics market. Walker Logistics, Cheema said, has a stellar reputation for service with its longtime customers, as well as a large network of trusted motor carriers, brokering loads in a variety of modes including truckload, less-than-truckload and flatbed.
"We are thrilled to have added the capabilities, customers and all employees of Walker Logistics to the Cheema family," he said. "We look forward to expanding our logistics network and providing Walker's customers with added third-party and asset-backed solutions."
Michael Walker, founder and president of Walker Logistics, noted finding a buyer who shared the same customer focus and service excellence was an important factor in selecting the right acquisition partner.
"Knowing Harman for over seven years, I am confident our customers will be able to take advantage of Cheema's growing network, services and technology," he said. "I believe Cheema will provide a great home to our employees and continue to provide outstanding service to Walker Logistics' customers."
Cheema Freightlines is a 15-year-old family owned and operated asset-based and 3PL provider of full truckload, yard management, dedicated, intermodal and third-party logistics solutions. Its fleet of more than 325 trucks and 1,100 dry vans is supported by offices and terminals in Sumner, Washington, Portland and Albany, Oregon, and Lathrop, California, as well as the newest office in Missoula, Montana.