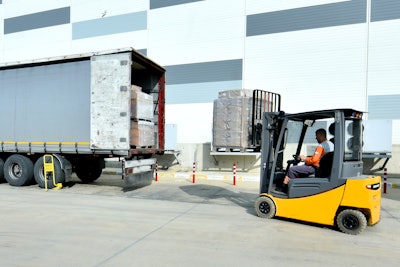 Trucking news and briefs for Friday, Dec. 2, 2021:
Tonnage down in 2020, but diversity up
The trucking industry was among those that stood tallest during the depths of a global, but it wasn't insulated from taking a few lumps.
Trucks moved 10.23 billion tons of freight in 2020, according to the latest edition of American Trucking Associations' American Trucking Trends 2021, a tonnage that's down from 11.84 billion tons the previous year.
The report noted that with overall tonnage was down slightly, the industry collected 80.4% of the nation's freight bill, unchanged from the previous year, while generating $732.3 billion.
Trucking employed 7.65 million people in industry-related jobs, including 3.36 million professional truck drivers and women made up 7.8% of the nation's drivers – an all-time high – and minorities account for 42.3% of truck drivers.
Trucking remains a small business industry: 91.5% of fleets operate six or fewer trucks, and 97.4% operate less than 20. Trucks moved 70.9% of the value of surface trade between the U.S. and Canada and 83.8% of cross-border trade with Mexico, for a total of $695 billion worth of goods.
Little change in Shippers Conditions
FTR's Shippers Conditions Index (SCI) for September, as reported in the November 
Shippers Update
, at -6.5 improved only slightly from the August reading of -6.8 with market conditions stalled at a level unfavorable for shippers. The slight movement in the September SCI reflects market conditions that have barely budged as tougher freight rates and higher fuel costs offset an easing utilization.
Freight volume has remained steady but rising fuel costs are expected to push the SCI lower in October. The outlook generally is for little improvement in shippers' conditions over the next year.
"The next few months will see little positive change for shippers as capacity remains tight and fuel prices hold near present levels. Conditions for shippers have likely settled into the present modestly negative posture through the early part of next year," said Todd Tranausky, vice president of rail and intermodal at FTR.
Paccar Financial launches enhanced used truck website
Paccar Financial Corp. (PFC) has launched an
enhanced website for used truck customers
. 
The site includes a suite of new features that make it easy to browse and search available inventory at PFC's five Used Truck Centers in North America. It also allows customers to track their list of offers, view their purchase history, and save their favorite search filters for easy access later. Additionally, customers can now create and save a Wish List of equipment specifications and be automatically informed when units that match these requirements become available for purchase.
Michelin raising tire prices
Michelin North America, Inc., has announced price increases up to 16% on both on- and off-road commercial tire and service offers due to market dynamics. These increases will be effective Jan. 1, 2022, in the U.S. and Canada. These updated prices will come into effect for orders invoiced starting on Jan. 1, 2022.
Price changes may vary across specific products within each brand portfolio. Details will be presented to dealers, end-users and commercial equipment manufacturers by Dec. 15 with additional questions addressed directly through account managers.