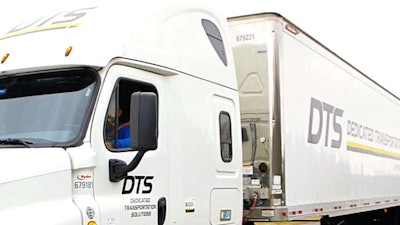 Greenville, South Carolina-based Dedicated Transport Solutions (DTS) has been acquired by Atlanta-based trucking company Ascend.
Ascend, a dryvan full truckload carrier, earlier this month acquired Jackson, Tennessee-based Milan Supply Chain Solutions and its subsidiary J&B Services. The acquisition of DTS expands Ascend's dedicated contract carriage business and further broadens the company's coverage of the southeastern seaboard in North Carolina, South Carolina, Georgia, Florida, and into Louisiana, Texas and Ohio.
Given the challenging nature and headwinds of the supply chain for shippers, DTS President and Founder Scott Stowers said DTS's customers "will enjoy the expanded capacity and capabilities of the combined company" post-acquisition.
Dedicated Transportation Solutions was established in 2004 to provide shippers with a fleet outsourcing option, and the company's dedicated contract carriage offering enables shippers to entrust driver recruitment and retention, regulatory compliance, liability management, vehicle procurement and maintenance, and operational management with experts in those fields.
DTS has grown from a single Greenville location to 24 independently operating and geographic locations, servicing local and national customers along the southeastern seaboard plus Louisiana, Texas, and Ohio.
The DTS acquisition increases Ascend's assets – a company that was initially formed by the merger and integration of Milan Supply Chain Solutions (CCJ Top 250, No. 145) and J&B Services – to more than 1,000 tractors and more than 3,000 trailers.