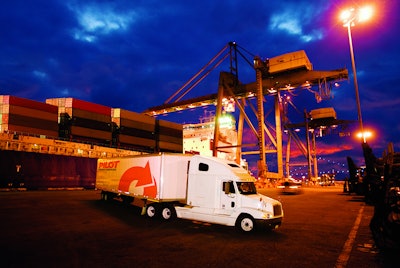 Pilot Freight Services has been acquired by A.P. Moller-Maersk for approximately $1.7 billion in cash.
A provider of end-to-end and last-mile solutions specializing in big and bulky B2C and B2B freight, Pilot Freight Services built out its last-mile home delivery solution through the acquisitions of Manna Freight Systems in 2018 and DSI Logistics in 2021, and expanded its middle-mile capabilities through the acquisition of American Linehaul Corporation in 2021.
"By investing in first-mile, middle-mile and last-mile and integrating them, we meet a clear customer demand," said Narin Phol, regional managing director at Maersk North America. "This acquisition will add even more expertise and supply chain capacity to customers facing capacity constraints and multiple handoffs with providers in the B2C and B2B space. After completion of this transaction, we will be able to help them install stronger, more integrated supply chains with better visibility and better outcomes for consumers."
Pilot previously was private equity owned by ATL Partners (ATL) and British Columbia Investment Management Corporation (BCI), who acquired the company in 2016 and took it from a family-owned business into the second-largest provider of B2C home delivery in the U.S.
Pilot Freight Services CEO Zach Pollock lauded the partnership with ATL and BCI, adding "Pilot would not be the company it is today. We are excited to be joining Maersk and for the significant opportunities this new chapter brings."
Adding the capabilities of Pilot Freight Services, A.P. Moller-Maersk CEO of Ocean and Logistics Vincent Clerc said, is especially important because "it will allow us to create more exciting solutions for our customers and support them through the acceleration of the migration towards e-commerce."
With the intended acquisition of Pilot, Maersk will extend its integrated logistics offering deeper into the supply chain of its customers. It will complement the earlier acquisitions already made to provide integrated logistics solutions in North America, especially with Performance Team (PT) (B2B warehousing and distribution) and Visible SCM (e-commerce warehousing and parcel distribution). Pilot will be adding specific new services within the fast growing big and bulky e-commerce segment, thus increasing cross-selling opportunities. It will also create significant cost synergies by leveraging capabilities across the different parts of service solutions.
The combined Pilot Freight Services and Maersk scale will bring together approximately 150 facilities in the U.S., including distribution centers, hubs and stations.