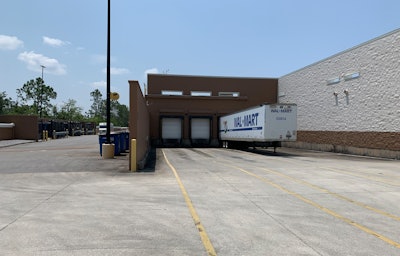 Tom Quimby
In response to growing COVID cases in some states, Walmart has begun temporarily shutting down stores for intensive cleaning.
A leading industry analyst advised, however, that it's too early to tell if the closures hint at additional major economic stress relative to the mutating disease that has now infected millions.
Walmart stores in Jacksonville and Lynn Haven, Florida, closed Sunday afternoon for sanitization efforts and remained closed until 6 a.m. Tuesday. This follows a store closure in Claremore, Oklahoma, two days before and a shut-down last week in West Melbourne, Florida. The latest store closure occurred Tuesday afternoon in Palm Bay, Fla. about 50 miles southeast of Orlando along the Atlantic coast. That store will reopen this Thursday at 6 a.m.
[Related: Mask wearing back in vogue--even for the vaccinated]
The world's largest retailer said concern for its employees and customers amid a growing wave of COVID cases are resulting in these sanitation shut-downs which typically take a day-and-a-half to complete. Third-party specialists handle sanitation efforts while Walmart employees restock shelves.
"As you know, several areas across the country have begun seeing a renewed increase in positive COVID-19 cases, mainly among the unvaccinated, and we want to assist health officials working against the pandemic," Walmart said in a statement.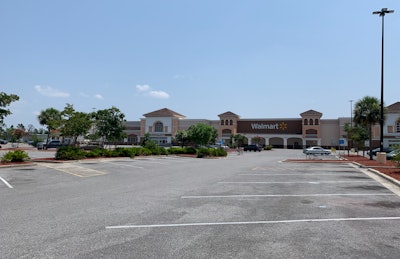 The Centers for Disease Control and Prevention (CDC) reported Friday that "COVID-19 cases are on the rise in nearly 90% of U.S. jurisdictions" including outbreaks "in parts of the country that have low vaccinations coverage."
ACT Research President and Senior Analyst Kenny Vieth said a COVID resurgence could drive up freight rates as cautious consumers opt for buying goods online instead of venturing out and "spending on experiences" where they could be more vulnerable to the virus. Consumer spending, however, could take a hit, Vieth advised, as stimulus programs are shelved.
"While it is premature to suggest major economic damage at this early point in the COVID resurgence, there are vulnerable economic sectors," Vieth said. "The bigger issue at this juncture is that stimulus programs like extended unemployment benefits are rolling-off in Q3 and the appetite for additional stimulus is waning.
"Those service sector businesses that were particularly hard hit during the pandemic – restaurants, hotels, and airlines as examples – might find stimulus to be less accommodative going forward," Vieth continued.
Florida has been hit particularly hard, according to the CDC, and is now leading the nation for new COVID cases. One in five infections in the U.S. has been traced there with 73,181 cases emerging this past week.
In its statement regarding its COVID sanitation efforts, Walmart promotes vaccinations for its customers "through walk-in or online appointments" and is also "offering easy access to vaccines for associates."
Walmart is offering a $75 bonus to associates who get the COVID vaccine and up to two hours of paid leave for those who choose to get the vaccination off-site.