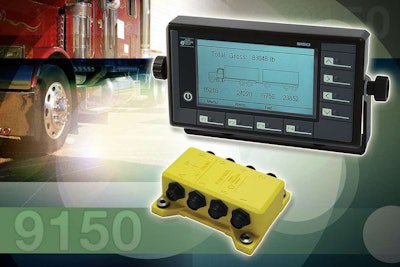 Vishay Precision Group's SI Onboard 9150 digital onboard weighing system is designed to deliver extremely high accuracy regardless of truck position, simple calibration through setup wizards, detailed real-time diagnostics and a graphic color display.
The system is optimized for underbody onboard weighing in a broad range of truck makes and models – including forestry/logging, waste management and recycling, and freight and bulk haulers – to optimize the payload, help prevent overloading fees at truck scales and help reduce vehicle maintenance by preventing overloading.
The digital system is engineered to provide a higher immunity to electromagnetic noise and better performance under high temperatures and humidity conditions.