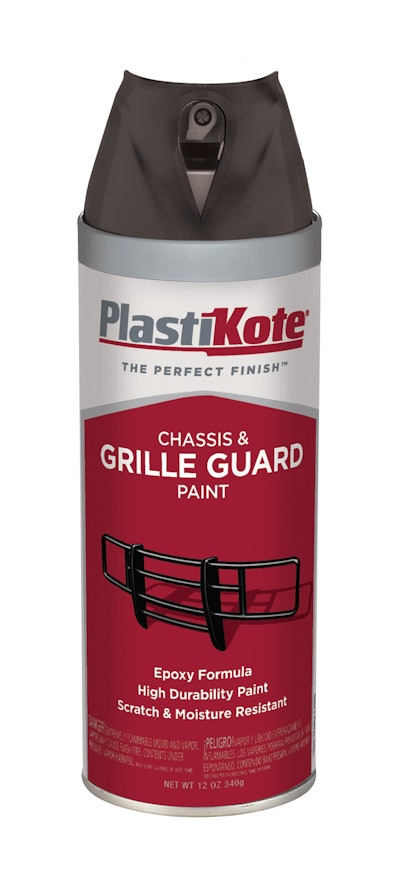 PlastiKote's Chassis and Grille Guard paint is an epoxy designed to spray on evenly and dry to a factory-like finish on prepared metals such as vehicle frames, roll bars and grille guards while providing long-lasting protection against the elements.
The paint is formulated to resist cracking, chipping and peeling; it also shrugs off ordinary stains and is not affected by moisture. Available in gloss white, gloss black and satin black, the paint is packaged in a twist-and-lock container to facilitate easier, faster and cleaner spray painting.
For more information, go to www.plastikote.com.