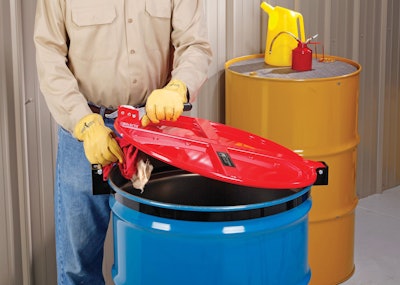 New Pig's Latching Drum Lids are made for quick and easy drum access and secure closure to help meet closed container regulations. Designed to open and close easily with one hand, the lids feature a Nitrile gasket and locking mechanism that helps reduce vapor emissions and seal the lid.
A removable hinge pin allows the lid to be removed without loosening the band to facilitate container dumping, while the company's Fast-Latch drum ring allows the lid to be moved from one drum to another without wrenches or other tools. Multiple lid color options aid in product identification.
For more information, go to www.newpig.com.