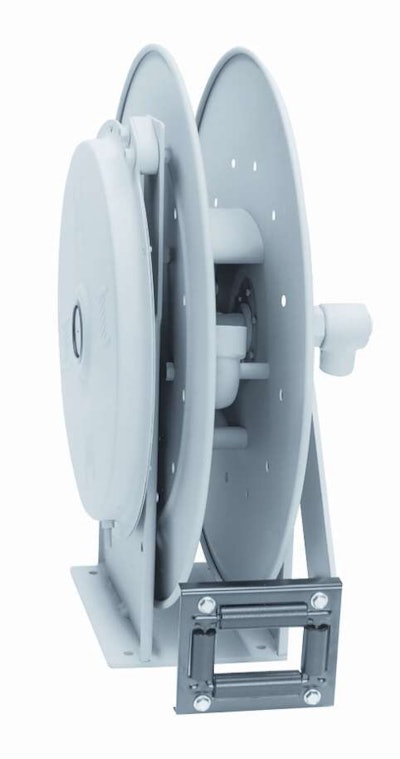 Hannay's N800 Series industrial spring-rewind hose reel features a narrow frame and a compact mounting base to help simplify installation in confined work environments. The reel is suited for a wide variety of industrial applications, including dispensing of fuel on trucks.
A heavy-duty spring motor helps provide self-contained rewind power, while a nonsparking ratchet assembly locks the reel in place at the desired length; a declutching arbor helps prevent against reverse winding.
The N800 Series – designed with a standard 90-degree swivel joint inlet with 1-inch female NPT threads – operates at pressures up to 1,000 psi and is able to withstand temperatures from -40 to +250 degrees Fahrenheit.
For more information, go to www.hannay.com.