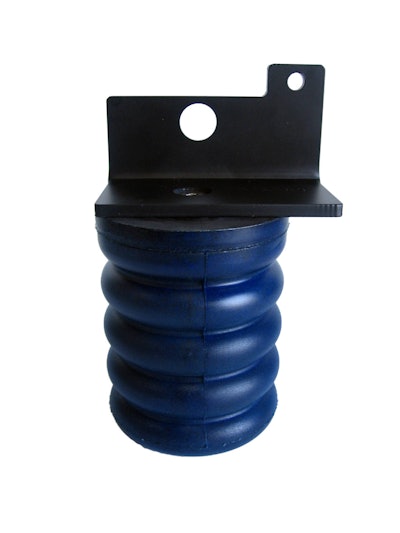 SuperSprings' low-density SumoSprings, now available for Isuzu N-Series' front suspensions, bolts directly to the truck's frame to help impede bottoming-out on rough roads. The device is designed to operate like an airbag and to provide smooth load engagement, reduced side-to-side body roll and an overall improved ride.
SumoSprings are composed of a proprietary microcellular urethane engineered to offer a progressive spring rate so that the vehicle's suspension receives extra support only when needed. Each SumoSpring can be compressed by 80 percent of its original height with full memory rebound.
For more information, go to www.supersprings.com.