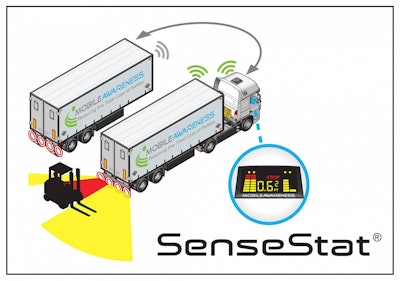 Mobile Awareness has enhanced its SenseStat Wireless Obstacle Detection Sensor System to help eliminate vehicle backing accidents on trailers in drop-and-hook environments that frequently are pulled by different tractors.
The system is designed to pair the switched trailer to the monitor in the tractor, automatically providing drivers with backing safety information available via both an audible alarm and an intuitive visual display.
For more information, go to www.mobileawareness.com.