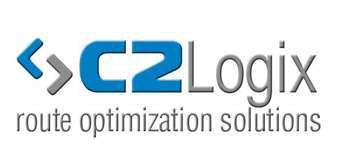 C2Logix, Inc, a provider of route optimization software, and WIH Resource Group, a global provider of comprehensive waste management, recycling and business systems, announced a partnership that will provide waste management companies with a single platform.
FleetRoute by C2Logix is a high-density routing system for the solid waste and recycling, street sweeping, and snow plowing industries. Developed by waste industry veterans and geographic information system (GIS) experts, the route optimization system takes into consideration a fleets line up of vehicles, depots, landfills, transfer stations, and customer locations to determine the most efficient routes, the company says.
Clients of C2Logix can license and manage FleetRoute internally or take advantage of the C2Logix complete managed services team.
"By analyzing a company's business model and providing them with the means of cutting fleet operating costs, C2Logix with WIH Resource Group will be a great compliment to any waste management company," said Tony Esposito, chief executive officer of C2Logix.
WIH Resource Group offers its clients integrated waste management, recycling, M&A services environmental, logistical solutions, technology, expert witness, facility valuation, business development and transportation solutions. WIH Resource Group utilizes a proprietary process known as the Operational Performance Assessment (OPA) that analyzes customer's operations, leading to client-specific recommendations that can improve their business and operation performance.
"The waste industry is constantly seeking ways to improve profits, increase customer retention, and operate more efficiently," said Bob Wallace, principal and vice president of client solutions for WIH Resource Group, Inc. "The partnership with C2Logix is a huge step in delivering on those goals."