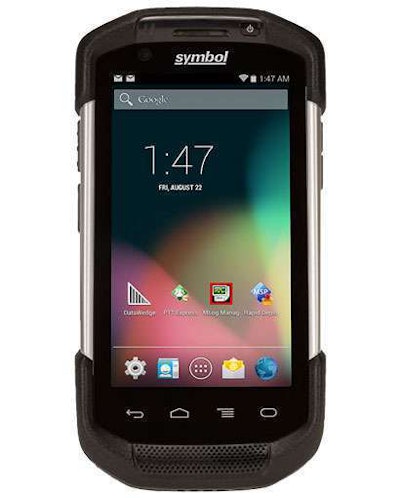 Motorola Solutions, Inc.  has released an enterprise-class mobile computer running the Android KitKat operating system. It says the new Symbol TC70 touch computer combines the ease of use of a smartphone with purpose-built durability, reliability and performance that businesses demand.
The new TC70 is supported by more than 50 certified applications primarily for use in retail, manufacturing and distribution centers.
Key features include
A large 4.7-inch Corning Gorilla Glass 2 high-resolution display that can automatically adjust to changing conditions so it can be used with wet fingers, gloves or a stylus.
Voice over IP (VoIP)-ready and equipped with Extensions (Mx) by Motorola Solutions, providing an added layer of security, manageability, data capture and wireless software features.
Mx Data Capture that makes it easy for application developers to integrate bar code scanning, signature capture, image capture and payment processing.
Motorola's most advanced imaging engine and innovative data capture technology to help mobile workers quickly capture signatures, photos, videos and virtually any 1D/2D bar code at an extended range.
Motorola's new Workforce Connect Push-To-Talk (PTT) Express enables the device to serve as a two-way radio right out of the box via Wi-Fi.
PowerPrecision batteries, a fully submersible IP67 sealing and the ability to withstand high drops to concrete.