Winegard, a provider of antenna design, development, and manufacturing, has moved into the truck market by partnering with DAS Distributing, Inc. to offer its line of antennas directed at professional truck drivers at Travel Centers of America locations and independent stores.
The Pathway X1, Carryout G2, Rayzar Amplified, and Rayzar Mini are available at select truck stops across the country with plans to expand to additional stores.
"Winegard's commitment to quality and ease-of-use is reflected in all of our trucking products, and we're thrilled to bring our collection to a top travel plaza network," says Erik Guldager, truck market sales manager for Winegard.  "Our antennas can make life on the road enjoyable by offering more entertainment options with satellite or over-the-air TV on-the-go."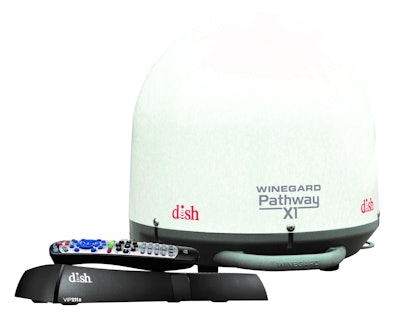 Pathway X1 Portable Satellite TV Antenna ($549):  Drivers can take DISH on the road with the Winegard Pathway X1.  It is a portable, 100 percent automatic satellite antenna that can find a signal within minutes without having to point or aim the device. The Pathway X1 easily fits into the cab of the truck or a window mount allows the antenna to stay closer to the driver.  A DISH ViP 211z receiver is included with the antenna and provides drivers with the unique ability to pay for programming 30 days at a time without a contract.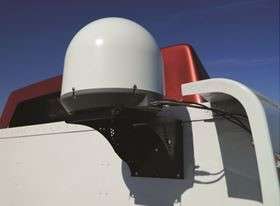 Carryout G2 Portable Satellite TV Antenna ($649):  This fully automatic satellite antenna is similar in appearance to the Pathway X1, but it receives both DISH and DIRECTV programming for the road warrior lifestyle.
Winegard offers several mount options for both the Pathway and Carryout antennas including a window mount, roof kit mount or a rear cab mount (all sold separately).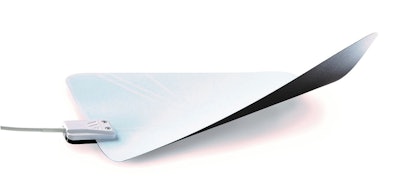 Rayzar Amplified Digital Broadcast HD TV Antenna ($89.99):  This antenna pulls in local, over-the-air signals for high-definition programming. The antenna is easy-to-install on the inside of a truck window with quick release suction cup clips. The Rayzar Amplified has a low noise amplifier for up to twice the range with only a 1db noise figure which minimizes pixilation or dropouts from passing trucks, the company says.
Rayzar Mini Digital Broadcast HD TV Antenna ($39.99):  The Rayzar Mini has all of the great features of the Rayzar Amplified, but on a much smaller scale.  It weighs 5.44 ounces, and has a small footprint of 7.25X9.25 inches.