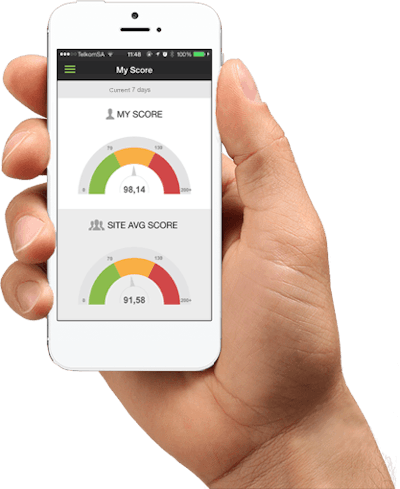 MiX Telematics, a provider of fleet and mobile asset management systems, has added a driver engagement platform to its MiX Fleet Manager and MiX SafeDrive applications.
MyMiX provides professional drivers with online or mobile device to key information about their performance. Driver scoring is the first module available on MyMiX.
"For successful fleet operators, it's no secret: engaged drivers means better business. MyMiX is yet another way we're helping our customers cultivate a culture of safer driving, which ultimately leads to more efficient fleet operations," said Catherine Lewis, executive vice president of technology at MiX Telematics.
MyMiX is available to customers subscribing to MiX Fleet Manager Premium or MiX SafeDrive and provides drivers with daily and weekly scores as well as six-month trends. Drivers can also drill down and view significant driving events on a map – such as harsh braking or speeding incidents. The app also allows drivers to see how they rank compared to site and organization averages, while being able to view data and scores across all the vehicles they have used.
MyMiX was trialed by Cardiff Bus, a long-standing bus and coach customer in the United Kingdom. The trial showed that giving drivers access to their performance data at their own convenience is an ideal way of sharing important information without exerting undue pressure on individuals.