Knowing tire air pressure is one thing. Being able to prioritize tire health is next level.
With Aperia Technologies' new Halo Connect, fleets will get more critical feedback on tires that will help them address real problems before they lead to costly downtime events.
"Something we've long envisioned before releasing Halo was to bring a connectivity suite to it," Josh Carter, CEO of Aperia Technologies, said today during Halo Connect's reveal at the American Trucking Associations' Technology & Maintenance Council Exhibition in Atlanta.  "We're bringing intelligent algorithms and monitoring the performance of the wheel end and the tire health along with the Halo performance to be able to give smart, intelligent recommendations about wheel-end and tire maintenance."
Tested with dozens of fleets through pilot programs, Halo Connect leverages proprietary algorithms trained over more than half a decade and nearly a billion miles through its Halo Tire Inflators, bolt-on devices which automatically adjust tire pressure for trucks and trailers.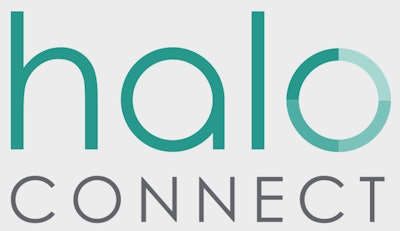 For Halo Connect, fleets add a simple retrofittable sensor package and gain access to Aperia's analytics platform, which together with Halo, Carter said will virtually eliminate unplanned tire-related downtime and take the guesswork out of tire maintenance. Connect gives fleet managers immediate insights into tire health at a fleet-wide and vehicle level.
"You put a sensor on to give you an alert when a tire drops below a certain threshold," Carter explained. "But our goal is to give as few alerts as possible and kind of like the kid who cried wolf analogy if we give you one or two alerts, rather than 13 in that same time span, there's a higher likelihood you're going to pay attention."
Depending on the data gathered from the tire, Halo Connect can make a recommendation if the tire should be serviced during the truck's next appointment for periodic maintenance or if it should be addressed right away. Michelin welcomes the new technology.
"We envision a future where minimal service is conducted on the side of the road, especially for tires," said Karen Schwartz, B2B marketing director – on-road, Michelin North America, Inc. "Michelin is the nation's leading ERS provider and by integrating tire health intelligence and predictive insights from Halo Connect we will be able to address issues in the most economical and convenient way for our customers, as opposed to reactively on the side of the road."
Halo Connect is available for use on vehicles equipped with Halo Tire Inflator. Limited quantities of Halo Connect have begun shipping to select fleet clients, with full production quantities available in the fall.
For more information on Halo Connect, visit www.aperiatech.com.