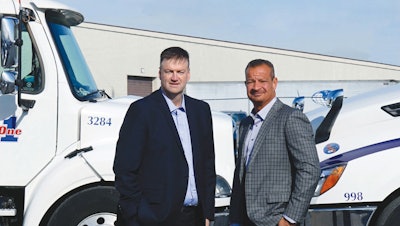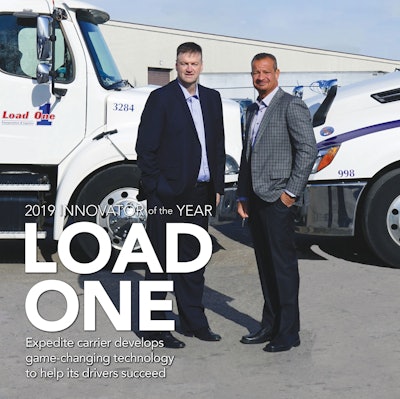 As an expedited transportation and freight management provider, Load One starts each morning with about 25 percent of its daily business in the hopper. To fill out the remainder of its 400-plus-truck fleet, the company has to act quickly to secure offers via phone, email, websites and electronic data interchange tenders.
Many of its customers have immediate service requirements and are sharing the same load offers with multiple carriers. The first responder wins the business, making every second count.
The expedite segment is like an ambulance service, says John Elliott, founder and chief executive officer of Load One, the third-largest expedite carrier with annual revenues of more than $160 million. Expedite customers order trucks when facing disruptions and emergencies, such as a potential assembly line shutdown.
"Everything for us is the exception," Elliott says. Given unpredictable demand, pre-planning loads for trucks and drivers is nearly impossible.
During the past two years, Load One has developed technologies to gain distinct advantages by bringing office staff and drivers as close as possible to optimizing their workflows, Elliott says.
With these developments, Load One has achieved higher levels of efficiency, revenue and customer service while transforming the work experience of drivers, most of whom are owner-operators. For the vision and execution of game-changing technology in one of the trucking industry's most challenging segments, Load One has earned the distinctive honor as the Commercial Carrier Journal 2019 Innovator of the Year.
Click on one of the pages below to discover more details about Load One's innovations.
About the award
Commercial Carrier Journal's editors recognize innovators throughout the year and select one for special recognition as the CCJ Innovator of the Year. Innovators considered for the current award were those recognized in the magazine in 2018.
Innovation in any aspect of the operation is eligible for recognition. To qualify, the carrier must operate at least 10 power units in Classes 3-8 and maintain a satisfactory safety rating, if rated. Selection of innovators for recognition is at the sole discretion of CCJ's editorial staff.
This year's award was announced and presented at the CCJ Innovators Summit, a networking event for current and prior-year CCJ Innovators held Feb. 7-9 in Key Largo, Fla. Representatives of the innovative trucking operations updated one another on their initiatives.
The CCJ Innovators program is sponsored by Cummins, Freightliner Trucks, Omnitracs and Shell Lubricants. For more information on the program and links to previously recognized CCJ Innovators or to fill out the online nomination form, go to CCJInnovators.com, or contact Jeff Crissey, CCJ editor, at 205-248-1244.