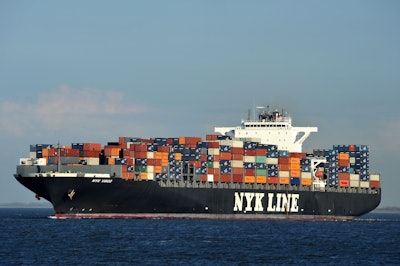 CCJ Innovators profiles carriers and fleets that have found innovative ways to overcome trucking's challenges. If you know a carrier that has displayed innovation, contact CCJ Chief Editor Jason Cannon at jasoncannon@randallreilly.com or 800-633-5953.
More than 60 freighters and 500,000 containers are waiting offshore to be unloaded at California's primary ports. Container backlogs are also peaking on the East Coast. The New York and New Jersey ports have a record number of anchored ships.
Everyone in the lifecycle of container shipping — the ports, steamships, freight forwarders, warehouses, motor carriers and railroads — feel mounting pressure to remove bottlenecks and inland congestion.
With more than 15 years of experience in the intermodal business, David Dvinov compares the first mile of inland container delivery to a black hole. Port terminals are the event horizon, with inefficiencies coming from drayage and other players creating gravitational pull.
Most dray carriers are small operators that use manual processes like faxes, texts, instant messages, and phone calls to complete tasks associated with picking up, delivering, and returning containers to ports, he said.
Six years ago, Dvinov co-founded DapeCon, an intermodal trucking company in Linden, N.J., with fellow business partners Leonardo Cancela and Eugene Karp. The trio had previously launched a freight forwarding, container transloading and warehousing business, Dapex, in 2005.
The vision for DapeCon was to not be another trucking company. They wanted to digitize all aspects of the intermodal business.
"We looked for software to do this," said Dvinov, who is chief operating officer of DapeCon. The founders soon realized the options were limited. Software platforms for intermodal existed, he noted, but they used "a very antiquated patchwork" of applications, like spreadsheets, that did not meet their needs for digitization and automation.
Addressing pain points
The founders of DapeCon had experience developing software to digitize the intermodal business. They did it for the freight forwarding business to automate tasks for shipments that move by ocean vessel, railroad, airplane and truck.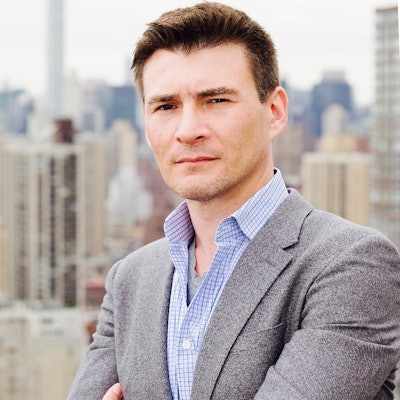 One of the founders, Eugene Karp, has an IT background and led the software development for Dapex. The founders spun off an IT consulting firm in 2013 with Karp at the helm. The business grew to 45 people and expanded beyond logistics to clients in education, insurance and other industries.
As a freight forwarder, Dapex learned the pain points for intermodal trucking by doing business with fleets. These insights paved the way for DapeCon's technology strategy.
"We knew the industry is plagued with all of these issues," he said. "If we were to solve [them], we would not just solve a freight forwarding conundrum. We would solve an industry-wide trucking problem."
Since it was founded in 2015, DapeCon has been working on developing a full stack, enterprise system that will manage the lifecycle of intermodal trucking operations. The system is designed to automate tasks for onboarding drivers, dispatching assets and connecting operational data to external systems used by port terminals, steamship lines, and other third parties to extract data and provide updates.
After launching an early version of the software, the company had grown to 40 power units in early 2020. Most of its capacity is from owner-operators who pull containers with the fleet's intermodal chassis equipment.
A two-pillar strategy
DapeCon is developing its software on two pillars that will support the needs of drivers and customers, Dvinov said. The top priority is rolling out planned features to improve the work experience for owner-operators and employee drivers.
The company's technology is helping drivers earn more income, get paid quicker, streamline communications and increase control and visibility of their work. As part of the communications strategy, the software will help solve the language barrier. Approximately 70% of DapeCon's drivers speak Spanish, he said.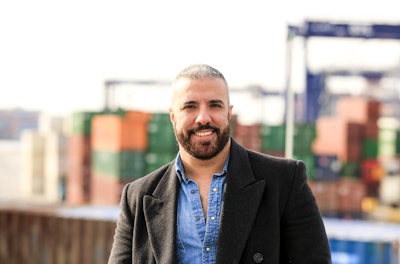 The phased rollout of new software features will help DapeCon accelerate growth with a plan to surpass 100 drivers in the next 18 months and expand to new ports. The company plans to start operations in Savanna, Georgia, Chicago and Long Beach, California, on the same timeline.
For customers, DapeCon is rolling out new features that will give clients real-time shipment visibility and notifications for delivery exceptions, he said. As part of the plan, its software will eventually be giving customers predictable scheduling for shipments.
With the new scheduling tools a customer in China, for example, could submit a booking and immediately receive an expected day and time of delivery. This type of visibility does not exist in the intermodal world today, he said.
DapeCon also uses robotic process automation (RPA) technology with its software to replicate how its own dispatchers would manually interact with terminal appointment systems through a browser. The RPA tool saves dispatchers time by automatically booking pickup and delivery appointments.
The software gives dispatchers visibility of how many containers need to be delivered and picked up from a port terminal on a given day. The RPA bot automatically checks the reservation websites for available appointments and books the appropriate number of time slots.
Dvinov said the system will soon go beyond automating the reservation process. The goal is to automate dispatch by optimizing appointments and calculating delivery routes based on weather, port schedules and traffic patterns. To start this project the company is planning to hire a data scientist in about six months.
Turning containers
Backhauls or "street turns" is the most challenging aspect of intermodal trucking, and one that DapeCon plans to solve with proprietary technology.
Unlike over-the-road trucking, where shipment orders are booked from point A to point B and billed on mileage, container shipments pick up and are returned in a boomerang pattern to the same port with different stops at inland delivery points.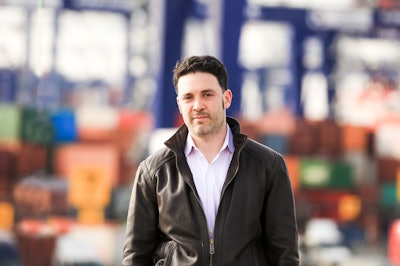 "It is super complicated," Dvinov said. One of the challenges stems from port terminals behaving like airline terminals, he explains. Each shipping line has a unique process for scheduling appointments to pick up and return containers.
To make a street turn, a dray carrier picks up a container from a port terminal, makes an inland delivery, and then stops at a nearby location to load the container with an export. The driver then takes the loaded container back to the port.
By street turning a container, motor carriers eliminate a separate, one-way trip to pick up a loaded container at warehouse and head to the port. The imbalance of container freight makes street turns difficult to plan and execute. The United States imports three containers for every one export.
DapeCon developed its system to automatically match imports with available exports and give dispatchers recommendations. Users can also search for available exports nearby inland delivery locations.
"[The export] needs to be in a certain proximity to make sense," Dvinov said. "The software gives a suggestion to the dispatcher who makes the final decision."
The software looks for street turns from DapeCon's current base of customer orders. Freight volumes are abundant right now, he said, but if volumes were to subside the company could use its platform to connect with external sources to find additional exports.
Drayage fleets do not get a revenue increase by doing street turns, he explained. The objective is to reduce costs. Each street turn reduces mileage by about 18%, he estimates. It also creates environmental savings by eliminating extra trips and congestion.
"We are wary of the fact that intermodal trucking is so localized and is a big contributor to pollution of the local community," he said.
Zeroing emissions
Starting a new trucking company and developing software to solve industry challenges in the intermodal sector has been "incredibly difficult" and even disheartening at times, Dvinov said. "Sometimes it feels like you take 10 steps forward and then 100 steps sideways."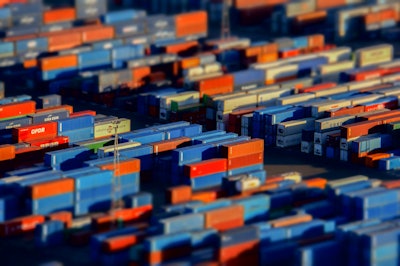 Making headway with new technology is not the only goal. The company's digitization strategy includes plans to overhaul its equipment with electric Class 8 trucks. Besides reducing its carbon footprint, going electric will deliver a payback from increasing vehicle uptime with greater insights of maintenance needs.
"With an electronic platform you have much deeper visibility into all of the moving parts of a truck," he said.
DapeCon has partnered with a company to install charging infrastructure. Those plans are on hold until it can get trucks. Manufacturing backlogs have pushed out delivery dates, but Dvinov said the company's goal is to get five electric trucks on the road in the next 18 months, though it could be 2024 before orders can be fulfilled.
"We are super-excited about the transformation of our operation from manual to fully digital," he said.
The CCJ Innovators program is brought to you by Comdata, Freightliner Trucks, Omnitracs and EOX Vantage.