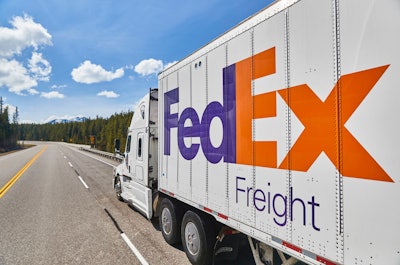 FedEx Freight
CCJ Innovators profiles carriers and fleets that have found innovative ways to overcome trucking's challenges. If you know a carrier that has displayed innovation, contact CCJ Chief Editor Jason Cannon at jasoncannon@randallreilly.com or 800-633-5953.
Cutting costs while improving efficiency and sustainability. Those are the core goals of FedEx Freight's less-than-truckload (LTL) Space and Pace pilot, which continues to deliver encouraging results since rolling out to select customers last November.
New technology at FedEx Freight (CCJ Top 250, No. 1) paved the way for dimension-based pricing for LTL which avoids the complex freight classifications under the National Motor Freight Classification (NMFC) system. Published by the National Motor Freight Traffic Association (NMFTA), NMFC is used voluntarily by shippers and carriers to help negotiate shipping costs by comparing commodities transported through interstate, intrastate and foreign commerce.
The NMFTA, which publishes NMFC standards, reports on its website that "commodities are grouped into one of 18 classes — from a low of class 50 to a high of class 500 — based on an evaluation of four transportation characteristics: density, handling, stowability and liability. Together, these characteristics establish a commodity's 'transportability.'"
[Related: ArcBest improves freight visibility, cuts time at the dock]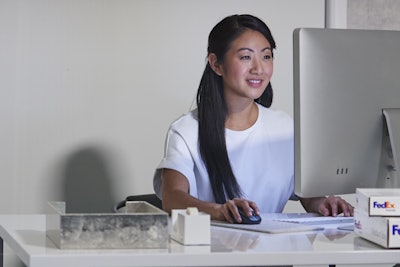 Heather Rorie, managing director of freight analysis, costing and revenue quality science and analytics at FedEx Freight, said understanding NMFC classifications can be challenging. Each item being shipped requires an NMFC code to help ensure accurate pricing. Accuracy depends on keeping up with NMFC codes and updates.
The lower the NMFC class number, the lower the shipping cost. However, staying on top of codes can be daunting, and miscoding an item can result in paying too much or too little, which can lead to loss of time and money to correct mistakes.
"With the NMFC, there's the whole look for the noun, look for the verb and understand all the specifics of the commodity," said Rorie, who's been on the front lines of LTL rate setting for the past 12 years.
Customers in FedEx Freight's Space and Pace pilot, however, can streamline their shipments without having to spend time hunting down and verifying codes. In essence, there's no longer a need to classify freight because pricing is tied to the Space and Pace the customer needs to move freight.
"The quote tools are instantaneous, just like they are in the class-based pricing world but it's simple. It's easy to use," Rorie said. "It doesn't require specialized knowledge of commodities. It's just measure, scale, origin, destination and ready to ship."
While dimension takes center stage, weight of course still plays a role.
"It's just part of the calculation along with the dimensions, and that's about as far as I can go during the pilot phase with additional information," Rorie said.
The pilot aims to offer simple rates paired with straightforward invoices to help ensure pricing accuracy for customers while eliminating class-based surcharges common to NMFC.
"With the simplicity of space and pace pricing, we aim to build confidence with our customers by ensuring they receive accurate pricing on the front end in order to reduce the frequency of price adjustments and disputes on the back end," said Mike Lyons, FedEx vice president of LTL revenue quality.
From the ground up
FedEx Ground, FedEx Express and other parcel delivery companies have long offered dimensional weight or DIM weight pricing for smaller shipments.
For FedEx Ground and FedEx Express, packages can't exceed 150 lbs.
Customers can lower their shipping costs by packing more efficiently, which can lessen the need for additional packaging and thus utilize space more efficiently on FedEx trucks.
This approach not only reduces shipping costs for customers but also improves sustainability.
"Reducing packaging can make shipments more environmentally friendly by helping lower fuel emissions and can help you avoid overpacking, which wastes material," FedEx reports on a webpage dedicated to dimensional weight pricing.
[Related: Brakebush scores with internal driver recruiting]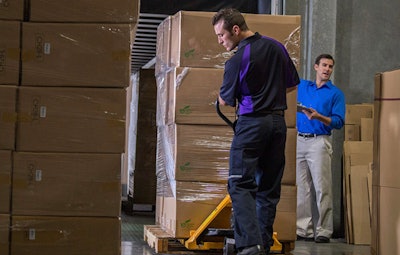 Rorie said the industry has long focused on bringing "space-based, density-based and dimension-based pricing" to larger LTL freight loads. FedEx was able to take the leap thanks to its Dimension in Motion (DIM) technology, which is used to verify the shipment's weight and dimensions.
"FedEx Freight is utilizing dimension in motion technology that was designed specifically to work in an LTL carrier operation," Rorie said. "Our DIM-based technology, is a big enabler of this because it gives us that critical piece of information that we didn't have before that technology."
Once FedEx Freight receives the shipment, a dimensioning unit gathers load dimensions.
"Customers provide the weight, dimensions, origin ZIP, pace needed (Priority or Economy) and destination ZIP of their shipments to receive a quote," Rorie said. "Once the freight is at our dock, DIM technology installed at FedEx Freight locations captures dimensions as freight handlers move shipments across the dock via forklift."
Customers who input the wrong weight and dimensions avoid some of the drawbacks experienced with NMFC.
"Space and Pace includes allowances and opportunities to correct shipment information if it was provided incorrectly," Rorie said. "However, customers still need to provide accurate information on their shipments, subject to FedEx Freight validation, to have the most accurate billing and successful shipping experience. But with the simplicity of Space and Pace pricing, we aim to build more confidence with our customers by ensuring they receive accurate pricing on the frontend, and reduce the frequency of price adjustments and disputes on the backend."
While Rorie is limited to what she can reveal about the Space and Pace pilot, she did point out that the goal is to tailor the program for as many customers as possible.
"I can't really speak to a lot of the details, but what I can say is that we really designed the pricing to work for any customer regardless of what they ship or how big it is, or how often they ship," she said. "That's really the genesis of the idea: let's create pricing that works based on dimensions and weight and origin and destination and then the pace. We haven't limited it in terms of a different type of customer at this point. We've really designed it to work with everyone, but that's one of the things that we're studying during the pilot phase."
Lyons credits customer interest and support for edging the pilot forward.
"An essential ingredient of our Space and Pace pilot has been active customer participation," Lyons said. "I'm pleased with the ongoing interest customers have demonstrated in helping us build an even stronger service. Since announcing the pilot last November, we are excited about what we have learned, the continued support from our customers, and the potential future of this industry-changing product."
Rorie can't say when the pilot might be added to FedEx Freight's shipping lineup, but in the meantime she's pleased with the progress.
"Personally, I'm really excited about this because it's been kind of a dream for a long time," she said. "It's always good for an LTL carrier to be innovative while looking toward the future. So I'm really encouraged about what we're seeing and what the future looks like for FedEx Freight."
The CCJ Innovators program is brought to you by Bendix, Comdata, Freightliner Trucks, SkyBitz and Valvoline.