Trucking news and briefs for Monday, Aug. 8, 2022:
XPO's Brad Jacobs stepping away from CEO role, Mario Harik to assume role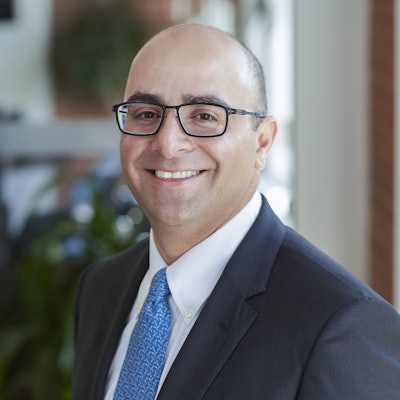 XPO Logistics (CCJ Top 250, No. 6) has announced that Mario Harik will succeed Brad Jacobs as chief executive officer of XPO and join the board of directors following XPO's planned spin-off of its tech-enabled brokerage platform in the fourth quarter.
Jacobs will remain with XPO as executive chairman and will become non-executive chairman of the spin-off.
XPO further announced that Harik has been named president, less-than-truckload (LTL) effective immediately, after serving as acting LTL president since October 2021. The company plans to become a pure-play LTL transportation provider in North America by completing the brokerage spin-off and the divestiture of its European business.
"Under Mario's leadership, we've made major advances in transforming our LTL business, as demonstrated by the strong second quarter results we announced [Aug. 4]," Jacobs said. "Since taking over LTL last fall, Mario has driven marked improvements in operating ratio, pricing and network fluidity, as well as customer satisfaction and employee engagement."
Jacobs added that Harik "has been key to XPO's success" since it's early days. "He has a deep understanding of our business, and he's the architect of our industry-best technology platform. I'm confident that we'll have a seamless transition from Mario's current role as LTL president to his leadership of XPO as a standalone LTL company."
In his first nine months as head of North American LTL, Harik improved the company's operating efficiency to a record level in the second quarter of 2022. Over the same period, he enhanced pricing, excluding fuel impact, from a year-over-year gain of 6% to 10.6%, rebalanced the network and spearheaded high-impact technology deployments.
In addition, Harik accelerated the growth strategy, doubling production run-rate at the company's in-house trailer manufacturing facility and opening five new terminals, adding 345 net new doors toward a goal of 900 net new doors by year-end 2023.
"The opportunity ahead for XPO is enormous," Harik said. "We have a high-ROIC LTL business in an industry with substantial barriers to entry, durable end-market demand, secular tailwinds and strong pricing dynamics. Our network has a robust technological infrastructure and a highly engaged team with many long-standing customer relationships."
Harik has been instrumental in establishing XPO as a transportation leader during his tenures as chief information officer and chief customer officer, positions he held from 2011 and 2021, respectively, until his appointment as president, North American LTL.
"In the seven years that we've owned the business, we've improved our adjusted operating ratio dramatically – now, our new growth strategy has created fresh momentum," Harik added. "I'm excited to continue working with Brad and the team to create a world-class LTL carrier."
Load One adds Lou Schneeberger to Board of Directors
Taylor, Michigan-based expediter Load One (CCJ Top 250, No. 188) has named Lou Schneeberger, former President and CEO of Panther Premium Logistics, to its board of directors.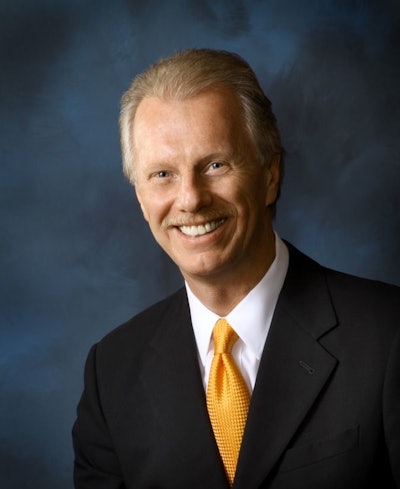 "We are very pleased to welcome Lou to the Load One family," said Load One Chief Executive John Elliott. "Lou joins Load One at an exciting time as we continue to deepen our relationships with our customers and network of owner-operators and carrier partners. Lou's wealth of experience in the expedite and time critical transportation space will be a valuable resource as Load One continues its exciting growth journey."
Schneeberger has amassed a more than 35-year career with experience in expedited transportation and executing strategy in growth-oriented businesses in dynamic leadership and operational roles. He joined Panther in 2010 as Chief Financial Officer and Treasurer and was involved in the company's 2012 sale to ArcBest (No. 24). He was appointed President and CEO the following year.
Schneeberger has also served as Chairman of the Board at Proformex; CFO at MacroPoint; CFO of Olympic Steel; and held executive positions with OM Group, JumpStart and Banyan Technologies.
Drivewyze integrated into Verizon Connect
Weigh station bypass service Drivewyze has partnered with Verizon Connect to provide Verizon Connect Reveal customers with integrated access to Drivewyze weigh station bypass and Drivewyze Safety+ services.
With this integration, Verizon Connect customers can access Drivewyze through the Verizon Connect marketplace, allowing vehicle and driver data to automatically sync to Drivewyze applications, simplifying the onboarding process and delivering real-time bypass opportunities to Verizon Connect customers while improving the driver experience.
"Verizon Connect is well-established in our industry, and we're thrilled to partner with them to provide our mutual customers integrated access to our offerings," said Gavin Henry, Drivewyze vice president of business development and channel management.
With Drivewyze PreClear weigh station bypass service enabled, Verizon Connect customers can receive bypass opportunities at more than 800 locations in 45 states and provinces. Since no transponders are required, activation of Drivewyze on the Verizon Connect platform can be done quickly, with bypass information displayed on smartphones or tablets.
Once activated, driver and vehicle data from Verizon Connect are automatically synced to Drivewyze and consolidated with additional data points, like safety scores and registration, and transmitted to the weigh station. This information is then calculated against the bypass criteria established by the state or province. If the carrier and vehicle pass the criteria, at one mile out, the driver receives permission to bypass the site on their mobile device. The better the fleet's safety score, the more bypasses typically granted.
Subscribers to Drivewyze PreClear weigh station bypass can also activate Drivewyze Safety Notifications, a free service that provides safety notifications for high rollover areas, mountain corridors, and low bridges. In addition, fleets can subscribe to Drivewyze Safety+, an extension of Drivewyze Safety Notifications, which provides fleets and drivers with additional safety notifications and back-office tools for fleets to create their own customized driver alerts, plus offers safety analytics to monitor driver behavior and driver coaching.
Women in Trucking seeks award nominees
The Women in Trucking Association and Daimler Truck North America are seeking nominations for the 2022 Influential Woman in Trucking award.
The award was created more than a decade ago to honor women in the transportation industry who make or influence key decisions in a corporate, manufacturing, supplier, owner-operator, driver, sales or dealership setting. Nominees must also have a proven record of responsibility, mentorship, and serve as a role model to other women in the industry.
"Women continue to make their mark in the trucking industry," said Ellen Voie, president and CEO, Women in Trucking. "It is a privilege to share their stories and inspire others through this award."
Nominations will be accepted here through Sept. 20.
The winner will be announced at the WIT Accelerate! Conference & Expo held in Dallas, Texas, Nov. 13-16. Each finalist will be asked to serve as a panelist for the Influential Women in Trucking panel discussion on Nov. 15.