Trucking news and briefs for Thursday, Feb. 2, 2023:
Old Dominion announces CEO transition
Old Dominion Freight Line (CCJ Top 250, No. 10) announced that effective July 1, 2023, its Board of Directors has elected Kevin M. (Marty) Freeman to succeed Greg C. Gantt as the company's President and Chief Executive Officer.
Gantt will retire from the company effective June 30 but expects to remain a member of the company's Board of Directors. Freeman, who has served as the ODFL's Executive Vice President and Chief Operating Officer since May 2018, joined the company in February 1992 and has assumed ever-increasing roles and responsibilities over the past 30 years.
"It has been a privilege to serve Old Dominion as President and Chief Executive Officer, and I am pleased that the Board has elected Marty to succeed me upon my retirement," Gantt said. "Marty and I have worked closely together for most of my career, and he is an exceptional leader and champion of Old Dominion. This change in leadership was part of our long-term succession plan, which has supported our ability to develop leaders from within our organization and prepare them to lead the company into the future."
ELD ONE plans to fix issues that led to FMCSA revocation
The Federal Motor Carrier Safety Administration on Jan. 31 removed the ELD ONE electronic logging device from the list of registered devices for failing to meet minimum ELD requirements.
According to the company, more than 10,000 users are affected by the revocation.
Radu Murzac, CEO of ELD ONE, said the company has been meeting with FMCSA representatives over the last few months to address concerns with the devices. Ultimately, "we fell short," Murzac said. He noted that the company's development team, located in Ukraine, "have worked tirelessly, through power and internet outages, to complete as many of the FMCSA requests as possible."
Because of the team's work, Murzac expects a fix for the "final issue" identified by FMCSA to be solved within the next two weeks.
As reported Tuesday, drivers using the device are required to stop using the device and revert to paper logs or logging software to record hours of service. If ELD ONE addresses the issues that led to its revocation, FMCSA will place the device back on the registry and "inform the industry and the field."
Aurora names new company president
Autonomous truck developer Aurora Innovation announced this week it has appointed Ossa Fisher as the company's president.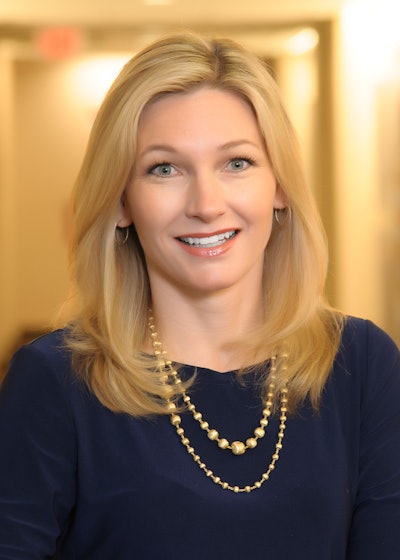 Fisher brings more than 20 years of leadership experience to Aurora, spanning strategy, operations and business functions across a wide variety of technology organizations. As the company focuses on scaling operations and preparing for commercial launch in 2024, Fisher will play a pivotal role in supporting and advancing these critical initiatives, the company said.
"We are on the cusp of an autonomous breakthrough that will transform how people and goods move through the world," said Fisher. "Aurora's vision, commitment to safety and world-class partnerships have positioned the company to deliver an autonomous trucking product that will define the industry for years to come. I'm incredibly excited and humbled to join the Aurora team and be part of this journey."
Fisher is expected to begin in February and will be joining Aurora from Istation, where she has served as president and chief operating officer since 2019 and oversaw a number of the company's functions including engineering, product, sales, marketing, customer success and more. Prior to this, Fisher held other leadership roles at the e-learning platform since joining in 2015, including two years as chief marketing officer, before expanding her role and responsibilities.
In her role as president, Fisher will report directly to Chris Urmson, Aurora's co-founder and chief executive officer.
"This will be a historic year for Aurora as we prepare our autonomous trucking fleet for commercial launch," said Urmson. "I'm confident Ossa's experience and leadership will help us unlock greater efficiencies across our operations and further strengthen our existing relationships with industry-leading partners."
Fisher will be based in Dallas near Aurora's current center for vehicle operations as the company continues to expand deliveries and shipments for pilot customers between Dallas and Houston as well as between Fort Worth and El Paso.
Brokerage now offers discount program to carriers
Tech-enabled RXO brokerage platform, spun out of XPO, announced it has launched RXO Extra, an expanded suite of exclusive partnerships and discounts that offer carriers cost savings that help grow their business.
Through RXO Extra, carriers can save money on fuel, maintenance, tires, retail and more. These offerings are accessible on a streamlined online marketplace.
"At RXO, we believe in going the extra mile for carriers, who are the backbone of our business," said Lou Amo, president of RXO's truck brokerage business. "With the launch of RXO Extra, we've added more exclusive partnerships and discounts and built a streamlined online marketplace that makes these cost-saving opportunities easy to access. RXO Extra will put more money in carriers' pockets, drive carrier loyalty in RXO Connect and expand RXO's massive capacity that shippers count on."
As part of the launch of RXO Extra, RXO announced three new cost-saving partnerships that build on the company's preexisting rewards offerings. Carriers can now access discounts on SiriusXM subscriptions, hotel discounts through CLC Lodging, and access to DAT Load Boards.
Ingersoll Rand acquires Paragon Tank Truck Equipment
Ingersoll Rand has acquired Paragon Tank Truck Equipment for an all-cash purchase price of approximately $40 million to join the Industrial Technologies and Services (ITS) segment of Ingersoll Rand.
Paragon provides solutions used for loading and unloading dry bulk and liquid tanks on and off of trucks. Its offerings include pneumatic blowers, stationary packages and accessories for dry bulk and hydraulic packages, coolers, air compressors and accessories for the liquid segment.
"Paragon adds differentiated liquid packaging capabilities and expands our blower offerings," said Gary Gillespie, senior vice president and general manager of the ITS Americas business. "The Paragon brand is well known in the market, and bringing Paragon into the Ingersoll Rand family adds another option for our customers. Paragon also brings deep end user and distributor relationships across the trucking industry, broadening our channel reach."
Paragon is headquartered in Cartersville, Georgia, has approximately 55 employees and annual revenue of more than $25 million.