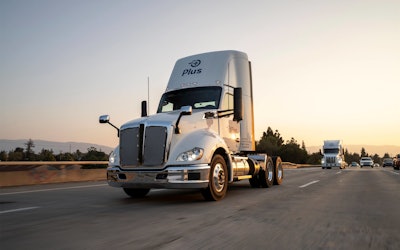 Self-driving truck startup Plus has appointed former Federal Motor Carrier Safety Administration (FMCSA) Deputy Administrator Wiley Deck its Vice President of Government Affairs and Public Policy.
Prior to joining the U.S. Department of Transportation, Deck served in the U.S. House of Representatives in various roles for more than two decades, including Director of Oversight and Investigations for the Committee on Transportation and Infrastructure and Chief of Staff for U.S. Congressman John L. Mica.
In his new role, Deck will lead the company's Government Affairs and Public Policy strategy and outreach, including working with regulators and stakeholders to ensure safe deployment of autonomous trucks.
[Related: Biden announces pick for FMCSA Administrator]
Plus COO and Co-founder Shawn Kerrigan noted that as FMCSA's former Deputy Administrator, Deck "brings a deep understanding of the transportation and infrastructure needs in the United States and the potential of autonomous trucks to transform the freight industry," adding through his role with the company "Wiley will further our dialogue with policymakers and other important stakeholders as we move closer to becoming the first self-driving truck developer to start mass production of an autonomous driving system for heavy trucks."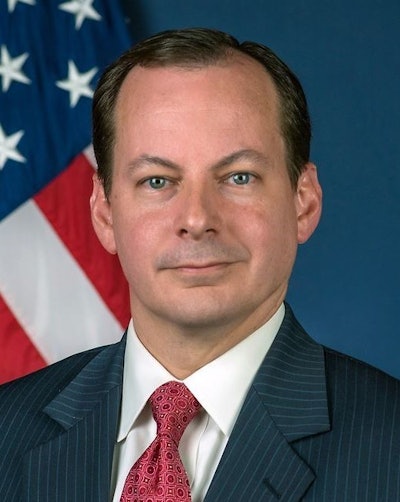 Plus specializes in providing full-stack self-driving technology to enable large-scale autonomous commercial transport. Its supervised autonomous trucking system, PlusDrive, uses the company's proprietary Level 4 self-driving software and currently operates with a professional truck operator in the vehicle to supervise the system. Plus is currently working with some of the leading truck manufacturers, largest shippers, and top fleet operators to begin mass production of its automated driving system later this year.
"Autonomous trucking is fundamentally reshaping commercial transport, and regulations will be a critical part of unlocking the full potential of this technology to make long-haul trucking safer, more efficient, more comfortable, and better for the environment," Deck said. "Plus sits at the forefront of this evolution and I look forward to working with Shawn and the rest of the team to enable a safer, more sustainable future."
Self-driving tech companies are becoming a popular landing spot for former USDOT leadership. Jim Mullen, former FMCSA acting administrator joined TuSimple, a company that specializes in autonomous driving technology for trucks, last year as its chief legal and risk officer. Deck assumed Mullen's post at FMCSA last summer when Mullen joined TuSimple and led the agency as deputy administrator from September until Jan. 20.