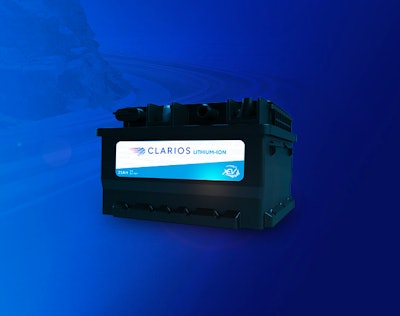 Clarios
Clarios is expanding its presence in the automotive battery market. Already responsible for powering one in three vehicles globally, the manufacturer of advanced, low-voltage networks and batteries announced the purchase of Paragon GmbH & Co. KGaA's power business that produces batteries and battery management systems.
Paragon's relationships with global OE customers complements the Clarios' current low-voltage and li-ion programs, and Clarios says the acquisition significantly increases its engineering team responsible for low-voltage architectures.
"The low-voltage network is critical to the new user experiences, data collection methods and power system transformation underway in vehicles," said Clarios CEO Mark Wallace. "Paragon's team has the skills, culture and commitment to add new capabilities that will accelerate our partnership with key OE customers, especially around advanced Li-Ion programs."
Earlier this year, Clarios introduced its Smart AGM battery concept at the American Trucking Associations' Technology & Maintenance Council Annual Meeting. It uses CAN or Bluetooth connectivity to relay battery health and predictive assessments to fleet managers.