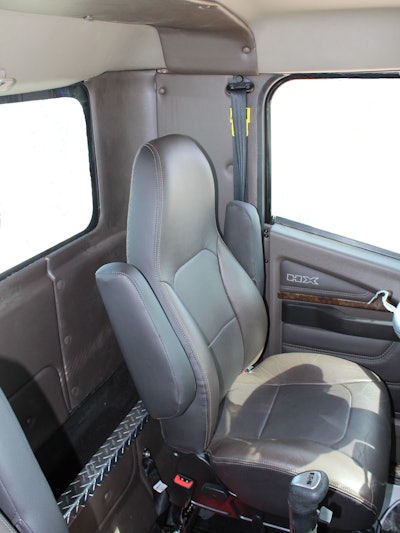 Fontaine Modification Co. and Daycab Co. are offering an extended cab option for International HX Series trucks that adds eight inches of interior space to the rear of the cab to give drivers more space for storing personal items and adjusting their seats.
Many fleets choose the HX Series for applications where length is a primary concern because of the design's short bumper-to-back-of-cab measurement. But for applications where this is not as critical, an extended cab can expand the truck's versatility.
"In some applications where drivers spend extended periods of time in their trucks, additional cab space can improve their safety, efficiency and comfort," said Jamil Young, president for Fontaine Modification Fleet Services. "This new modification is a simple effective solution."
The cab extension was designed to use many original equipment parts, maintain the existing cab and exhaust mounting and use minimal specially designed parts. Daycab builds the extensions at its Tennessee manufacturing facility and paints them to match the existing cabs.
Fontaine then installs them on the trucks at its modification center in Laredo, Texas, which is located near the Navistar International manufacturing plant where the HX Series is built. After installation, Fontaine returns the trucks to International's transportation system.