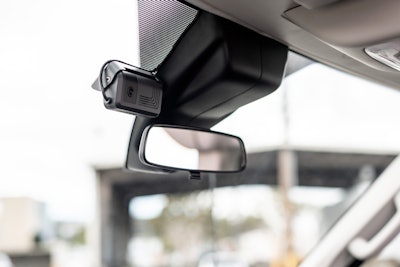 Commercial truck insurers have exited the market due to climbing loss ratios from rising crash rates, delays in first-notice-of-loss reporting and skyrocketing litigation costs.
The current state of the insurance market makes it difficult for fleets to find cost-effective coverage that adds value beyond minimal liability protection. At present, motor carriers are required to have minimum liability coverage of $750,000 per truck, but this amount hasn't increased in nearly 40 years.
A movement is gaining support in Washington, D.C., to increase minimums to $2 million. This could further increase insurance costs without adding more value. A recent survey of 2,000 U.S. adults conducted by U.S. Xpress found that 76% agree or strongly agree that the government should increase the minimum to $2 million.
Motor carriers can expect to pay more for insurance, but "may not be getting as much value out of it as they should be due to a lack of innovation," said Chuck Wallace, co-founder and chief executive of High Definition Vehicle Insurance (HDVI) Group.
HDVI is one of a few "insurtech" companies that have entered the trucking market with technology that aims to squeeze savings from the traditional insurance model.
[Related: Could 'insuretech' help slow the fast-climbing costs of commercial truck insurance?]
HDVI has focused on rebuilding commercial truck insurance from the ground up and wrapping it in technology, Wallace explained. The company offers a product that covers the full cost of the ELD, telematics and video safety systems from companies such as Samsara, Geotab, Netradyne and Keeptruckin.
The company offers its cloud-based insurance product to fleets of between five and 150 trucks. HDVI has an integrated suite of hardware, software and services that fleets can use to manage their safety, compliance and operations.
Besides paying for the technology, HDVI coverage offers more protection and service at the same or better price than traditional policies, Wallace said. The company determines insurance premiums on an annual basis, and fleet customers can qualify for discounts monthly based on safety results.
The company currently sells through retail agents in Tennessee and Alabama, and is now launching in Illinois, Indiana, Ohio, and Minnesota, with additional states coming soon. HDVI recently signed a reinsurance deal with Munich Re Specialty Insurance, and formed a new partnership with Spinnaker Insurance Company to serve as the insurance company of record.
HDVI's captive is managed through Marsh & McLennan Agency, which retains a portion of the risk.
Another insurtech player for trucking and transportation insurance is Koffie Labs. The company has a new partnership with Samsara to supply a telematics and compliance platform with AI and driver assistance systems that Koffie will use exclusively for its insured motor carriers.
[Related: Startup seeks to drive down insurance rates via digital means]
Koffie requires Samsara's technology on every insured truck to help lower insurance costs by improving and more accurately underwriting risk.
"By aligning incentives across all stakeholders, we can drive down insurance rates for our insureds while improving their efficiency and profitability and realize a future of zero accidents," said Ian White, Koffie CEO.
Fuel-saving integration
Fuel is a higher overall cost to fleets than insurance, and now fleets that are using the Geotab fleet management platform can add Vnomics Corp.'s True Fuel technology through the Geotab Marketplace.
Activating a True Fuel subscription brings real-time driver fuel coaching and efficiency data to the MyGeotab platform. Fleets also can get automated email reports from True Fuel.
True Fuel also coaches drivers (in-cab and in real-time) on fuel efficient driving practices as it simultaneously measures and analyzes driver behavior and fuel consumption in Class 6, 7 and 8 trucks.
Vnomics says its technology isolates and quantifies driver behavior and vehicle configuration impact on fuel consumption to identify fuel waste. Quantifying fuel waste serves as a basis for making operational changes with respect to fuel efficiency, and as a basis for measurements that fleets use for fuel-based driver incentives.
Drivers can access self-serve analytics for visibility into their fuel performance and coaching through an optional mobile app.