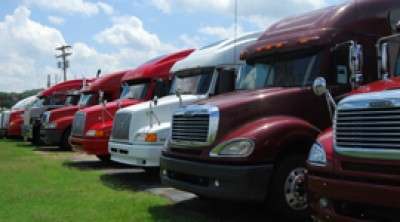 The National Research Council and the National Highway Traffic Safety Administration this week released "Technologies and Approaches to Reducing the Fuel Consumption of Medium- and Heavy-Duty Vehicles," a congressionally mandated report that assesses and recommends different approaches for improving fuel economy, increasing efficiency and reducing emissions of greenhouse gases from medium- and heavy-duty trucks.
The report highlights the importance of alternative methods to reduce greenhouse gas emissions from medium- and heavy-duty trucks, including training vehicle operators in efficient driving methods, adjusting size and weight restrictions on trucks, developing intelligent vehicles and improving the nation's highway systems.
"The American Trucking Associations appreciates the Council's comprehensive assessment," says ATA Vice President Glen Kedzie. "We look forward to continuing our work with both NHTSA and Environmental Protection Agency to further increase efficiencies within our industry and reduce greenhouse gas emissions through affordable technologies that achieve verifiable results."
The report examines seven types of vehicle classes with different duty cycles that impact fuel consumption, ranging from on-highway applications to urbanized operations such as refuse trucks and transit buses. When the U.S. Department of Transportation "promulgates standards for fuel consumption, it will have to address the duty cycles that characterize different types of vehicles and their wide range of applications," the report said. "Regulators should use a measure that accounts for the amount of freight or passengers carried by these vehicles."
The report assessed the carbon reduction through an array of technologies that improve fuel efficiency, including aerodynamics, tires and wheels, accessory electrification, idle reduction strategies, weight reduction, engine efficiency, waste heat recapture, hybridization, transmission and driveline. The high cost of carbon-reducing technologies has inhibited their use. "Purchasers must weigh the additional cost against the fuel savings that will accrue," the report said.