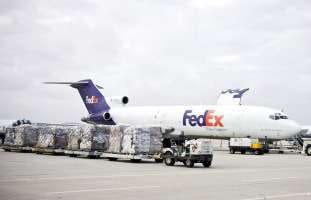 Agencies and donors participating in the ongoing recovery and rehabilitation efforts in Haiti are in need of current information about where assistance is needed and which areas of response already are being addressed. The U.S. Chamber of Commerce Business Civic Leadership Center, FedEx and InterAction, the largest alliance of U.S.-based international nongovernmental organizations focused on the world's poor and most vulnerable, are working together to develop a Web-based mapping platform to bring transparency and accountability to these efforts in Haiti.
The prototype at http://haitiaidmap.org currently is being tested and shared with the broader humanitarian community in Haiti, including agencies working on recovery efforts with the Government of Haiti. The completed platform is expected by the end of the year. This online platform will share critical data about resource allocation, programmatic activities deployed in Haiti and unmet needs.
Humanitarian organizations – primarily those with membership in InterAction – will provide data on their activities and ongoing needs, while donors will be able to generate real-time reports about where they can provide the most assistance. The completed mapping platform will provide aggregated information about the different sectors, the financing of projects, and planned spending in Haiti.
"Having recently visited Haiti to see firsthand the state of the recovery efforts, I'm certain this initiative will improve the flow of resources to bolster the recovery effort," says Shane O'Connor, FedEx Global Citizenship program adviser. "The potential this project has to create a prototype that may be replicated to help with relief and recovery efforts around the world is especially promising. FedEx is honored to play a role in helping make it happen."