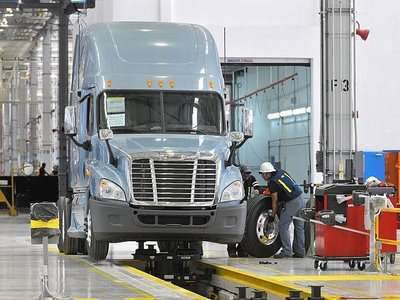 Preliminary data released by FTR Associates shows 12,337 net orders for Class 8 trucks from all major North American manufacturers — an 8.3 percent increase over July and 16.8 percent higher than August 2009. The figure includes U.S., Canada, Mexico and exports.
"August net orders for Class 8 vehicles came in about where we expected, very similar to July numbers," says FTR President Eric Starks. "We didn't see any particular reason that they would be substantially different, and we believe for the balance of the year orders will continue to be received at comparable levels." Starks says order activity in October and November will be important because normally there is a seasonal spike in activity.
FTR will release final data later this month.