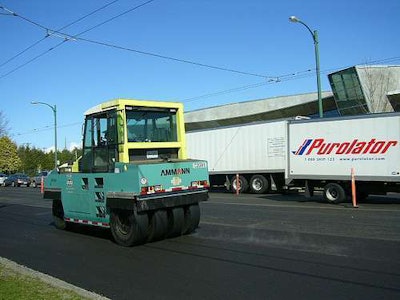 Purolator, a provider of cross-border logistics between the United States and Canada, helped deliver emergency supplies to Canadian consumers located in the projected path of Hurricane Earl. The hurricane, which came ashore in Nova Scotia on September 4, was at one point projected to make landfall as a catastrophic Category 5 storm. Residents along the entire eastern coast of Canada spent days preparing for the storm, procuring supplies including food, water, batteries and flashlights. When the storm finally made landfall, it caused widespread power outages that lasted for several days.
"Purolator really came through for us – and for our customers – in a big way," says Gary Vanheerwaarden of Spectrum Brands, manufacturer of Rayovac batteries and flashlights. "Faced with the challenge of moving significant numbers of emergency products to the Canadian coast in a very short amount of time, with no margin for error, we could not have asked for a better partner than Purolator."
Purolator USA is the U.S.-based unit of Purolator Courier Ltd., a Canadian overnight courier company. Because of its deep ties to Canada, including its experience in moving shipments through the border clearance process, Purolator USA says it was in a unique position to provide urgent service to residents in the hurricane's path.
"Basically, we were able to provide expedited service, on very short notice, to retailers located throughout eastern Canada," says John Jensen, Purolator director of sales. "This was possible because of the relationships we have with carriers throughout Canada, and because of our deep distribution network."