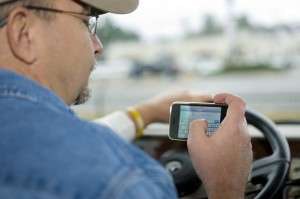 The U.S. Department of Transportation on Tuesday, Sept. 14, announced the agenda for the second national Distracted Driving Summit to be held Sept. 21 in Washington, D.C. Building on last year's summit, the summit will convene leading transportation officials, safety advocates, law enforcement officials, industry representatives, researchers and victims affected by distraction-related crashes to address challenges and identify opportunities for national anti-distracted driving efforts.
U.S. Labor Secretary Hilda Solis, U.S. Sen. Jay Rockefeller and U.S. Sen. Amy Klobuchar will speak at the summit. The full agenda is at http://www.dot.gov/affairs/2010/dot17010.html.
"Thousands of people are killed or injured every year in accidents caused by distracted drivers," U.S. Transportation Secretary Ray LaHood says. "One year after our first national Distracted Driving Summit, we will reconvene to take stock of our progress and reassess the challenges and opportunities that lie ahead. I look forward to hearing insights from our distinguished panelists and guests, and know that by working together, we will save lives."
The 2010 Distracted Driving Summit will be webcast live at https://www.distraction.gov/, enabling the participation of people across the country. People watching the summit via webcast also can submit questions for panelists in advance by e-mailing DDSummit@dot.gov and indicating which panel the question is for in the subject line. Questions should be submitted by close of business on Monday, Sept. 20.
Members of the media should RSVP to DDSummit@dot.gov with the subject line "Media RSVP" in order to obtain credentials and ensure they receive any additional information released prior to the summit.