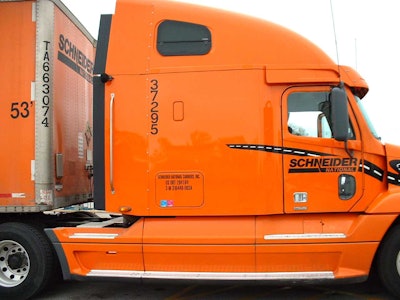 Schneider National now is offering a $10,000 sign-on bonus to experienced teams ($5,000 per team driver) who are hired before Sept. 30. Team drivers are assigned late model Volvo or Freightliner tractors.
"As our expedited freight business continues to grow, so does our need to hire more team drivers," says Mike Hinz, vice president at Schneider National, based in Green Bay, Wis. Schneider team drivers also have the opportunity to earn an additional $.06 per mile (vs. solo drivers), have priority dispatch and enjoy 99 percent no-touch freight, Hinz says.
Although not eligible for the sign-on bonus, Schneider also will help match solo drivers looking for a team partner.