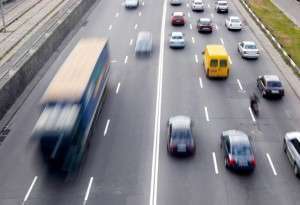 TransCore announced Thursday, Sept. 16, that its North American Freight Index achieved its highest level for the month of August since 2005. Spot market freight availability in August increased 75 percent over August 2009. TransCore expects year-over-year comparisons to be progressively less dramatic in the coming months, as this year's spot market freight volume will be compared to the improving levels of freight volume seen in the second half of 2009.
On a month-over-month basis, load volume was 14 percent lower in August than in July. This follows the seasonal pattern of the past five years, when spot market loads declined by an average of 5 percent from July to August. Counter to historical trends, however, freight designated for vans on the spot market declined by the same 14 percent month-over-month. In the years 2005-09, van loads increased by an average of 5 percent in August compared to July.
TransCore says the month-over-month dip in van freight may have resulted from an acceleration in shipments of imported goods. TransCore's spot market analysts have heard from multiple sources that container traffic arrived earlier this year to avoid downtime in busy West Coast ports. Rail traffic was unusually strong in July, and those imported goods also may have moved onto trucks in July instead of August, leading to a shift in spot market freight volume.